If you're returning to Eli Review this fall having been away for Spring or Summer 2018, you'll find some additions exciting new additions to Eli's functionality. This post recaps all of the major new features added to Eli in 2018 and, as always, they are available not just in new courses but in any previous courses as well.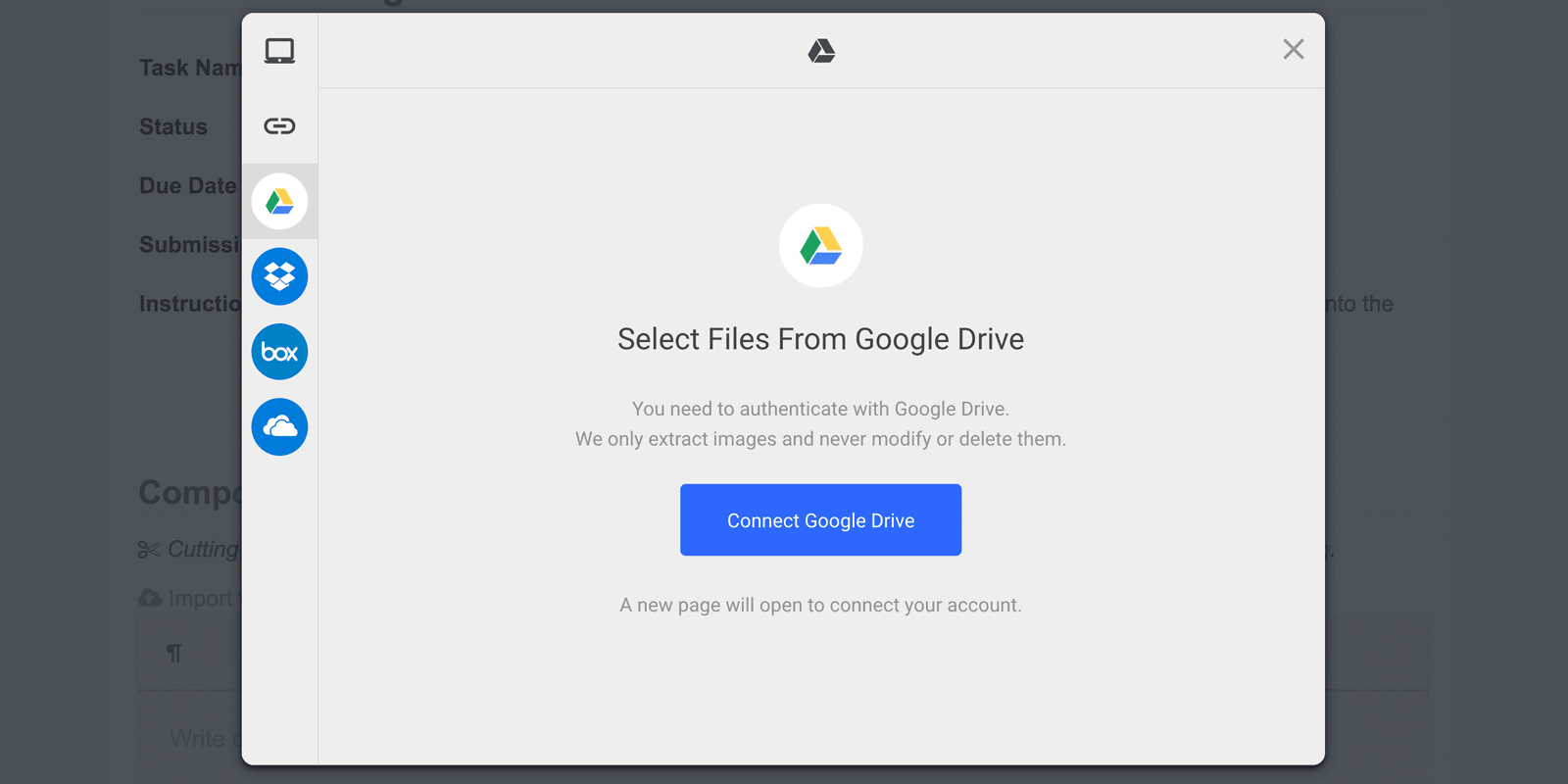 The first major update came in January 2018 and completely overhauled how Eli Review works with uploaded files. The process of uploading a file is faster, but Eli can also allow students to connect to their cloud-hosted apps like Google Drive or Dropbox and import writing they've done on those platforms. There's also a new "Import Text" feature that will open a student's file and extract its text into Eli's writing environment – this process is an ideal replacement for "copying and pasting" writing from files into Eli and cleans that writing of junk code that those files often leave behind when copied.

In addition to the downloads of feedback and engagement data, instructors can now also download student submissions to writing and revision tasks. Eli will still display those submissions in the browser, but now instructors can download submissions in bulk, either all submissions to a task or all submissions to all tasks over the length of the course.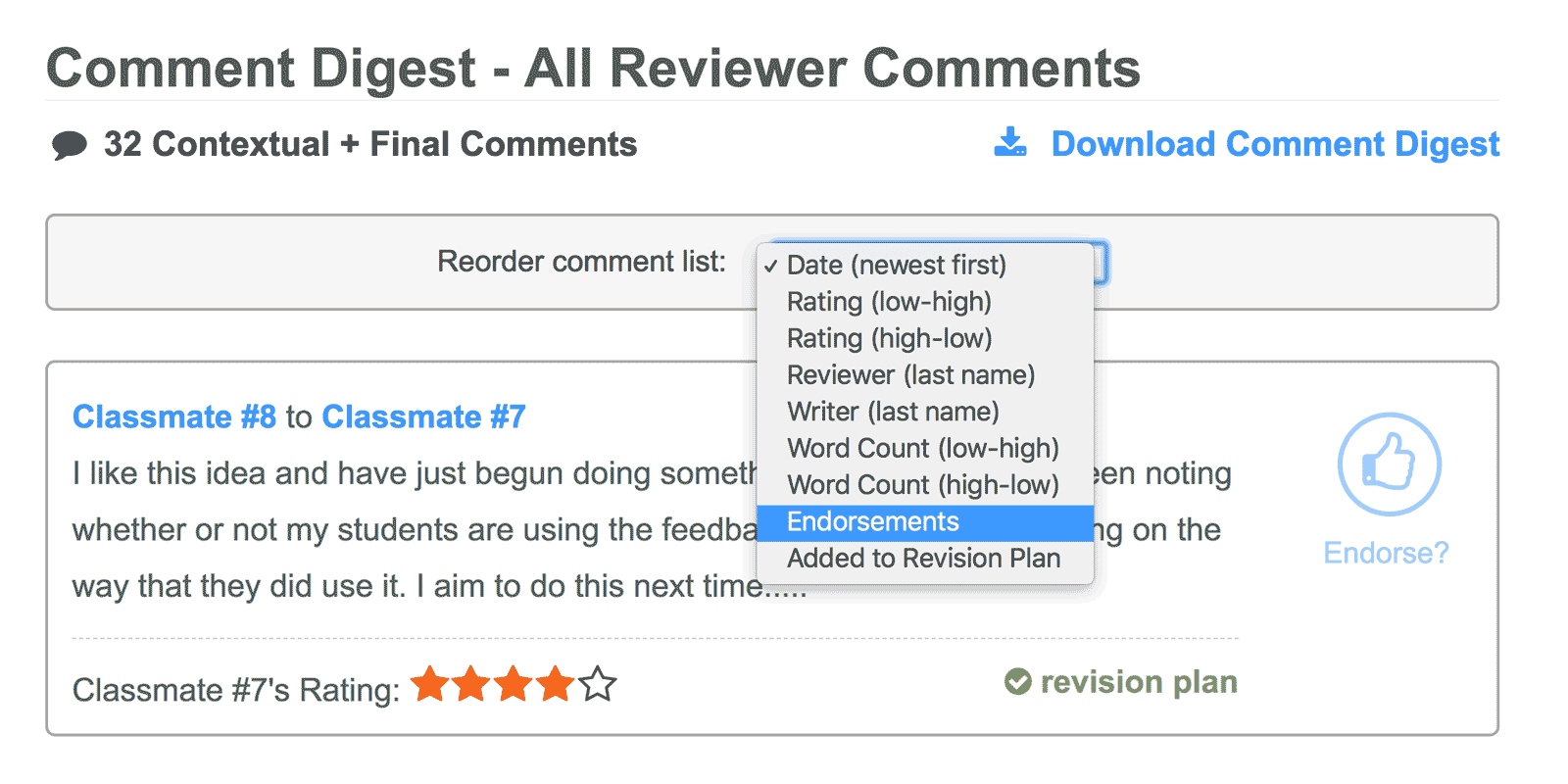 Reviewer comments had always been available for individual students, but instructors could only see every comment by downloading the comment digest CSV file and opening it in a spreadsheet app like Excel. That changed in March when we released a browsable and sortable comment digest in every review report. This new view lets instructors sort comments by a number of methods, including word count, rating, endorsement, and whether or not they'd been added to a revision plan. Instructors can still download the digest to crunch those numbers as they see fit, but now there's an easy to to browse and sort that data right inside Eli.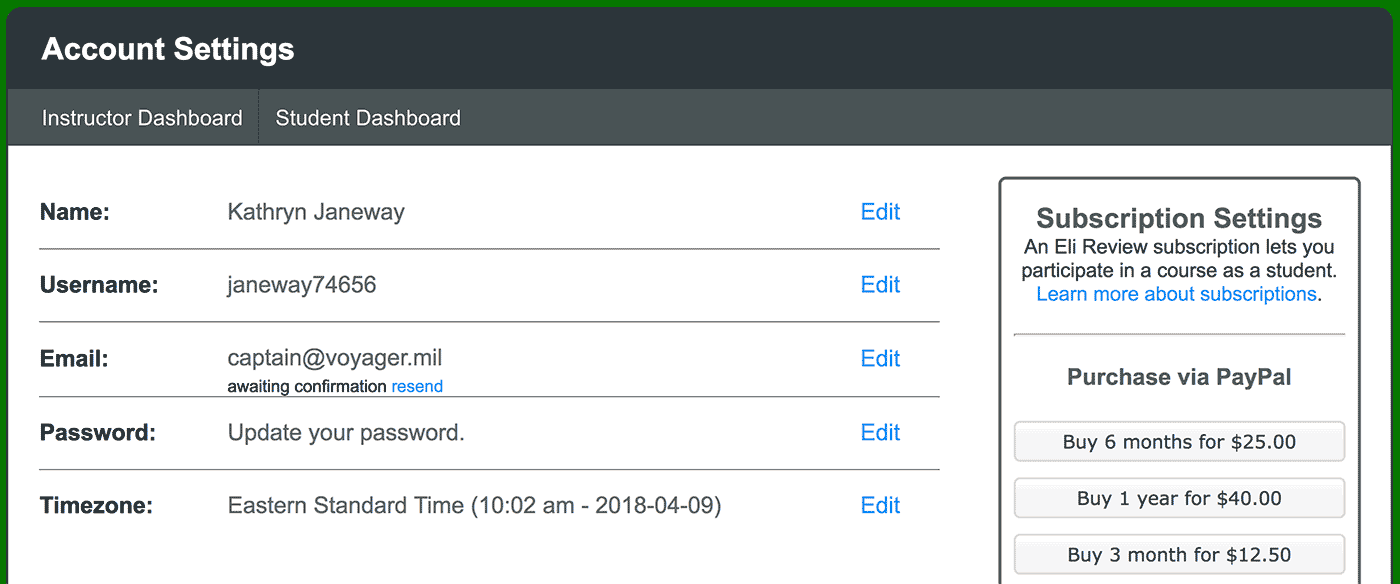 Eli's 6-month and 1-year subscription options work well for courses on semester systems, but the new 3-month option we made available in April makes adoption a better fit for courses on quarter systems or shorter summer courses. That option is available now to all users.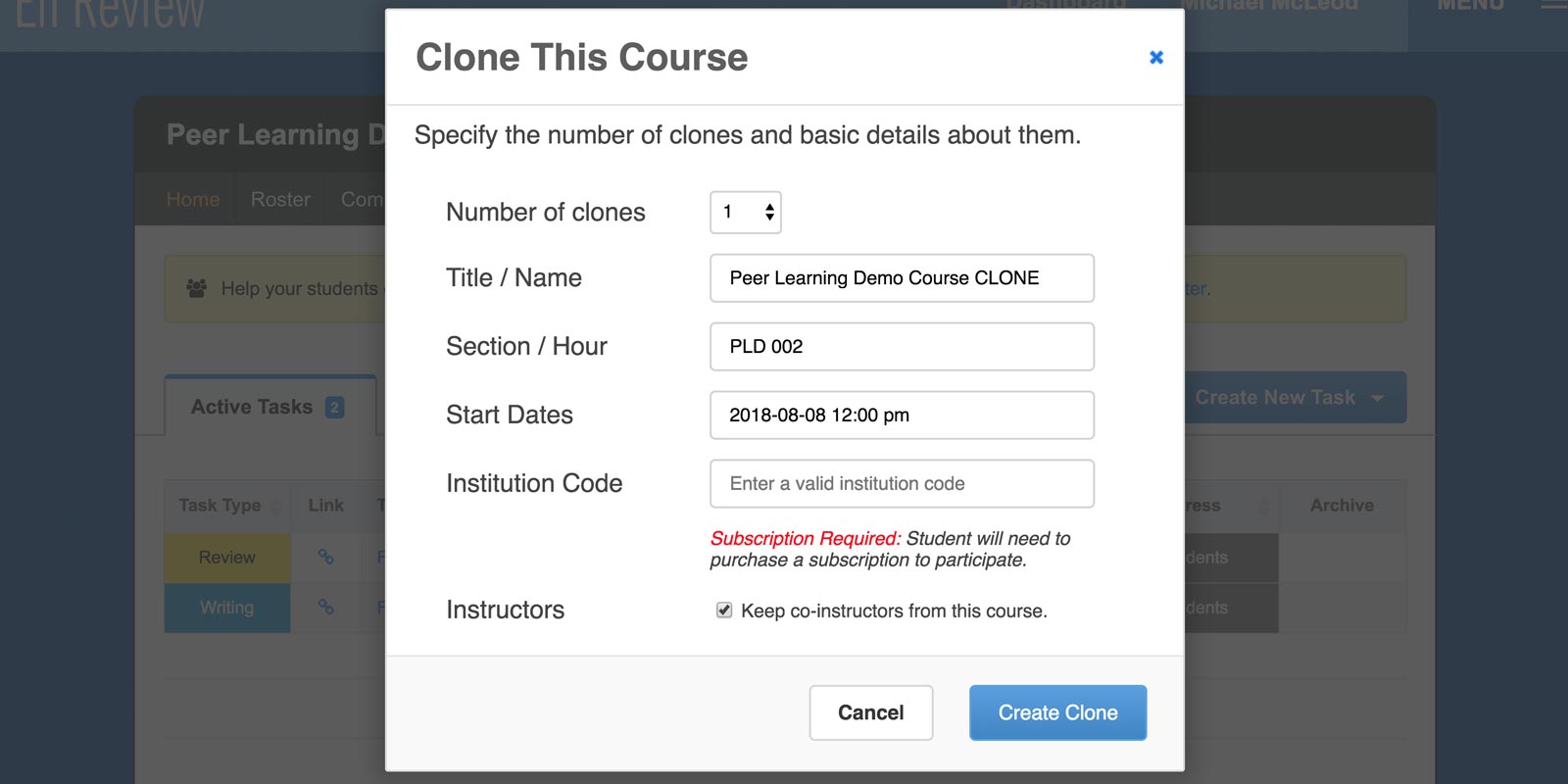 Many instructors invest a lot of time developing intricate task sequences with the intention of re-using them from one term to the next, but up until now they've had to use Eli's "load from library" function to recreate those tasks one at a time for each new course. Now, however, instructors can clone entire courses, creating a duplicate course with every task recreated in sequence, ready to be customized as needed. Instructors can create a single clone or multiple clones at the same time, which is ideal for instructors teaching multiple sections of the same course or administrators assigning sections to different instructors.