Just in time for summer courses, we are introducing a direct-to-student option of $12.50 for a 3-month subscription to Eli Review, a peer learning app for feedback and revision. Students may enroll and submit work to an unlimited number of courses. At a 50% savings from the regular subscription price, summer is the perfect time to try Eli.
This $12.50 for 3 month subscription is only available through an in-app purchase using PayPal.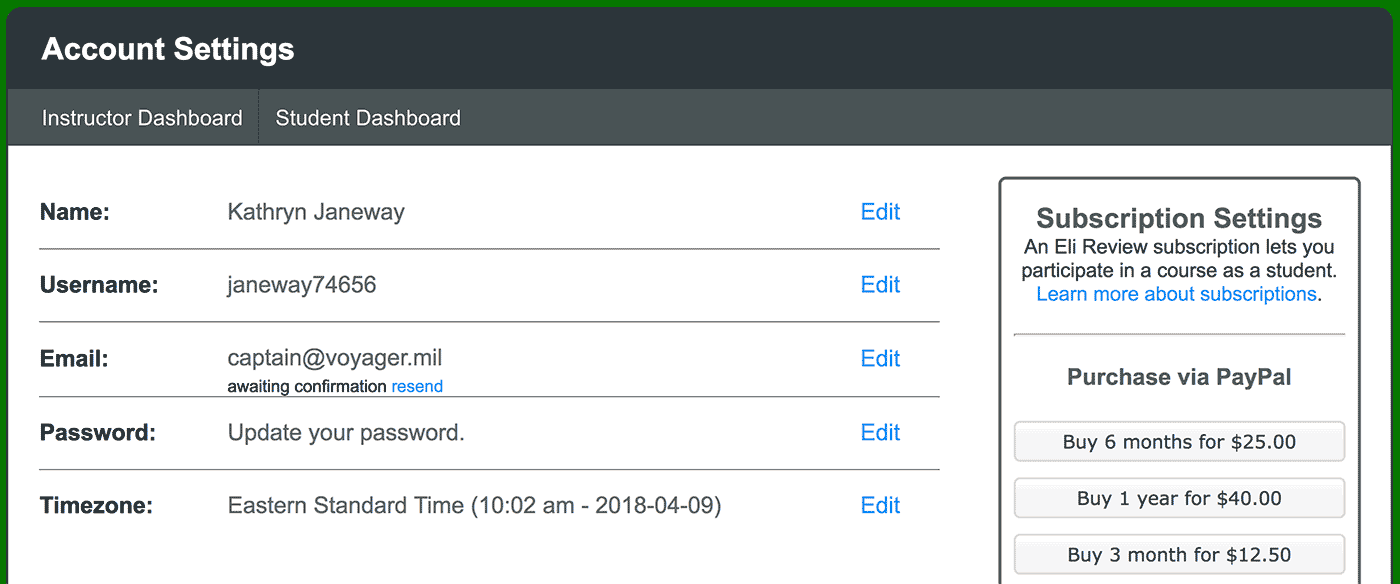 You CAN do peer feedback and revision in a short course
Eli is perfect for short summer courses. That's how it all began, in fact. In 2008, Jeff Grabill and Bill Hart-Davidson were asked to teach an online 5-week Business Communication course. They couldn't coordinate draft and feedback exchange quickly enough using existing tools, so students didn't get the practice they needed to improve. That failure led them to realize that they couldn't teach their values without a technology to support a feedback-rich environment compressed in time and space.
Eli offers two key instructor benefits: efficiency and visibility. Eli helps you:
Eli Review scaffolds the writing process and gives instructors a clear window into students' learning. It's designed to make feedback and revision faster, easier, and better so that you have more time to enjoy your summer.
Take 4 steps to add Eli Review to your course
It's easy to get started:
Setup Eli Review: Create your account at app.elireview.com and create your course (no cost).
Add text to your syllabus: add a blurb to your required materials or textbooks section that lets students know they'll be required to purchase and use Eli. For example:


Eli Review (elireview.com) – an online app we'll be using to facilitate peer feedback. You'll need to purchase a 3 month subscription ($12.50) in the app using PayPal. You'll receive a handout with specific instructions for how to join our Eli course.

Prepare a handout: You can customize our handout template with signup instructions and distribute through your course management system.
Add links to your LMS. We offer deep linking that allows you to copy the URL of an Eli Review task in the course dashboard and paste it anywhere links go. Once they have created Eli Review accounts and logged in on a browser that remembers their credentials, students follow the link from the LMS directly into the Eli task.

Contact [email protected] if you'd like more help with setting up your summer course.