Navigating Eli Review as an Instructor
Once you've created an account, you'll be taken to your Instructor Dashboard, which you'll find to be empty since you haven't created any courses yet. First step – create one!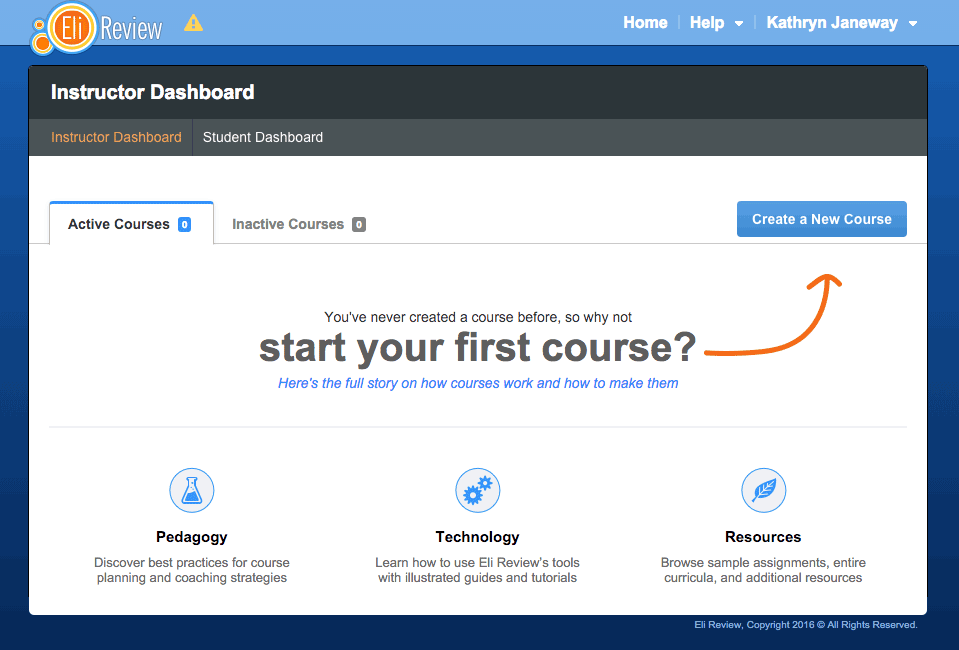 Once you've created a course, you'll it listed under the Active Courses tab on the dashboard. Click the name of the course you want to work with and you'll go to the Course Homepage.

As courses end, they'll be moved to the Inactive Courses tab. You can access all of your old courses, including your work and student submissions, via this tab. Nothing ever goes away in Eli Review.
Course Homepage
Once you click on the name of an active or inactive course from the dashboard, you'll be taken to the homepage for that course. In a new course, there won't be anything to see yet, so you'll be prompted to enroll students and to create your first task – a writing task.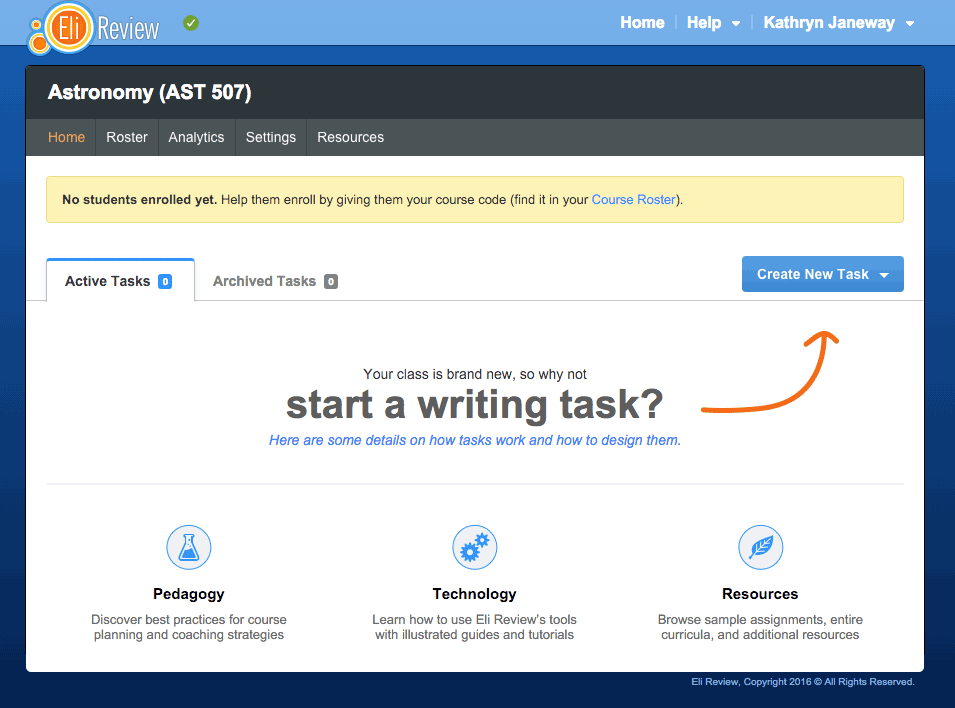 As with the Instructor Dashboard, as you start creating tasks, they'll be visible on the course homepage, along with a progress indicator, in the Active Tasks tab.

The Archived Tasks may look similar to the Inactive Courses tab on the dashboard, but this feature gives you a bit more control over your tables. Tasks will stay in the Active Tasks tab even after they've ended because sometimes it's still important to have them conveniently accessible for reference. However, once they're no longer needed, you can click the "Archive" button and send them to the Archived Tasks tab. You can always retrieve them and student submissions from that tab, but it's an easy way to keep your Active Tasks list from getting too cluttered.