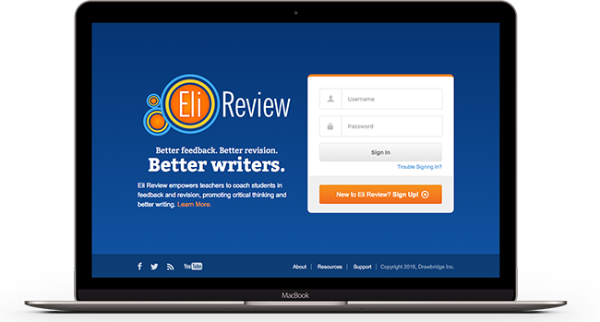 Better feedback. Better revision.
Better writers.
Learning requires revision and feedback-rich classrooms. Eli Review empowers teachers to coach students in feedback and revision and promotes critical thinking and better writing.
How Eli Review Works
Five steps to evidence-based teaching and learning
Step 1

: Assign and Write Small Bits

Eli Review makes it easy for writers to get feedback early and often on texts as small as a sentence.
Step 2

: Guide and Give Feedback

Students learn to give helpful feedback through explicit instruction and practice, learning for themselves while helping others.
Step 3

: Debrief and Process Feedback

Instructors see formative data in real-time, helping them make evidence-based interventions concerning how and when to coach.
Step 4

: Guide and Plan Revision

Revision plans prompt students to process and prioritize feedback, making their thoughts visible for themselves and instructors.
Step 5

: Analyze and Iterate

See evidence of improvement in students' drafts, in the feedback they give and receive, in revision plans, and in revisions.
Innovative Features for Peer Learning
Invented in classrooms and grounded in research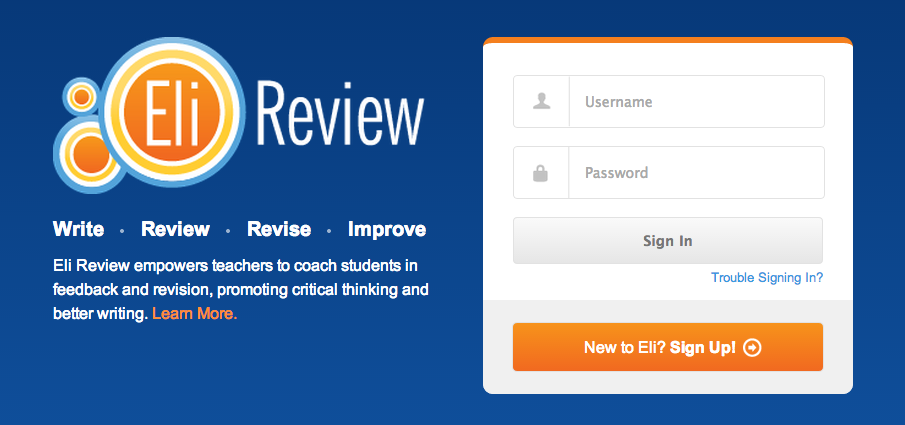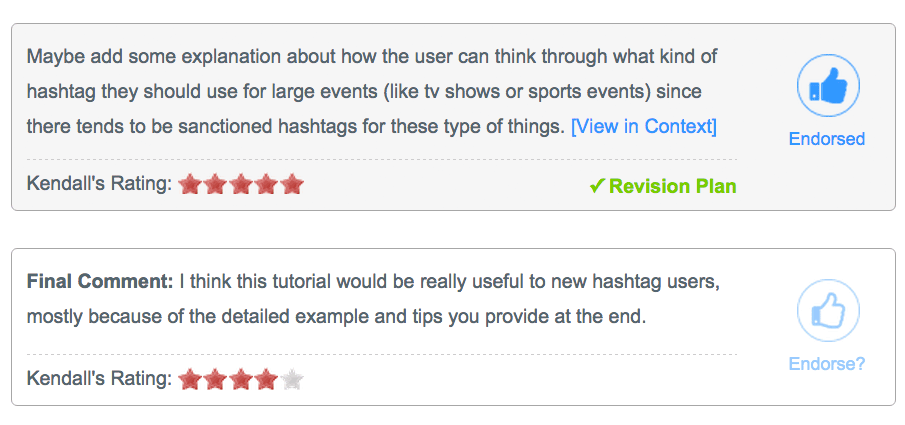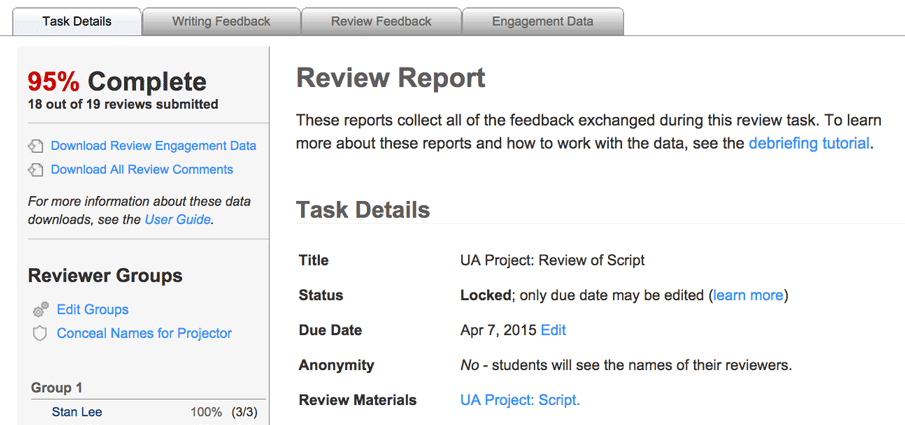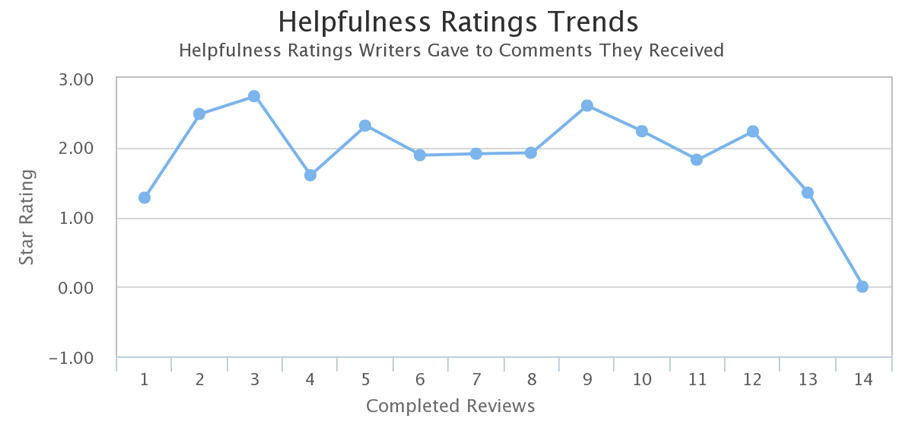 Better Coaching: Eli Review was invented by teachers to eliminate the busywork of coordinating feedback to make room for more instruction.
Better Feedback - Eli makes it possible to model and coach effective feedback, helping teachers create powerful peer learning environments.
Powerful Data - Eli's real-time data will help teachers make effective decisions and help students, teachers, and institutions make sense of learning trends and performance outcomes.
Engaging Content - Our free development and curriculum materials help teachers grow and provides students with ready-made assignments.
Learn more about Eli Review's unique features!
Stories from the Community
People moving the needle with peer feedback and Eli Review.
I don't want students thinking like people who just want to suss out whether they've done what a teacher wants in order to check a requirement and move on to something else.
Susanmarie Harrington (@granolasusan), University of Vermont
Being able to do more than just write comments in the margins and do different things with feedback, these basic writers are writing more and, I think, they're thinking about writing in some different ways.
Lynn Reid, Fairleigh Dickinson University
Eli helped me guide students into meaningful practice. They took more ownership of the content and their own skill development.
Jo Lien, North Idaho College
Eli's analytics gave me a chance to make real time changes to my pedagogy, and the class could see why I was making those changes.
Casey McArdle (@crmcardle), Michigan State University
I truly believe that, if Eli is used well, anyone can grow as a writer.
Marohang Limbu (@marohang), Michigan State University
Stay Sharp & Get Connected
New resources added every week related to feedback, teaching, and technology
Get Great Results with Eli Review!
Improve your teaching and your student outcomes today
Get Started with Eli ReviewGet set up in a just a few clicks and follow some small, achievable first steps to get fast, useful results.
Browse Instructor ResourcesOur extensive resources can introduce you to the theories behind Eli Review, use or customize teaching materials, and learn to use the app.
Consult with Expert TeachersHave questions about the technology or the pedagogy? Our experienced writing instructors and professional development staff can help.