Update 02/24/2016: We have reports that this update isn't working as intended for some users. Because the problem is complex and our fix is not up to our own standards, we've decided to roll back that update for now. Our apologies for the frustration and inconvenience.
---
We're excited to share our latest updates intended to increase the visibility of timely completion by writers and reviewers. We've heard from many instructors who wanted to know at a glance:
The first update we've made to help with this adds color-coding to the roster views for writing and revision task reports: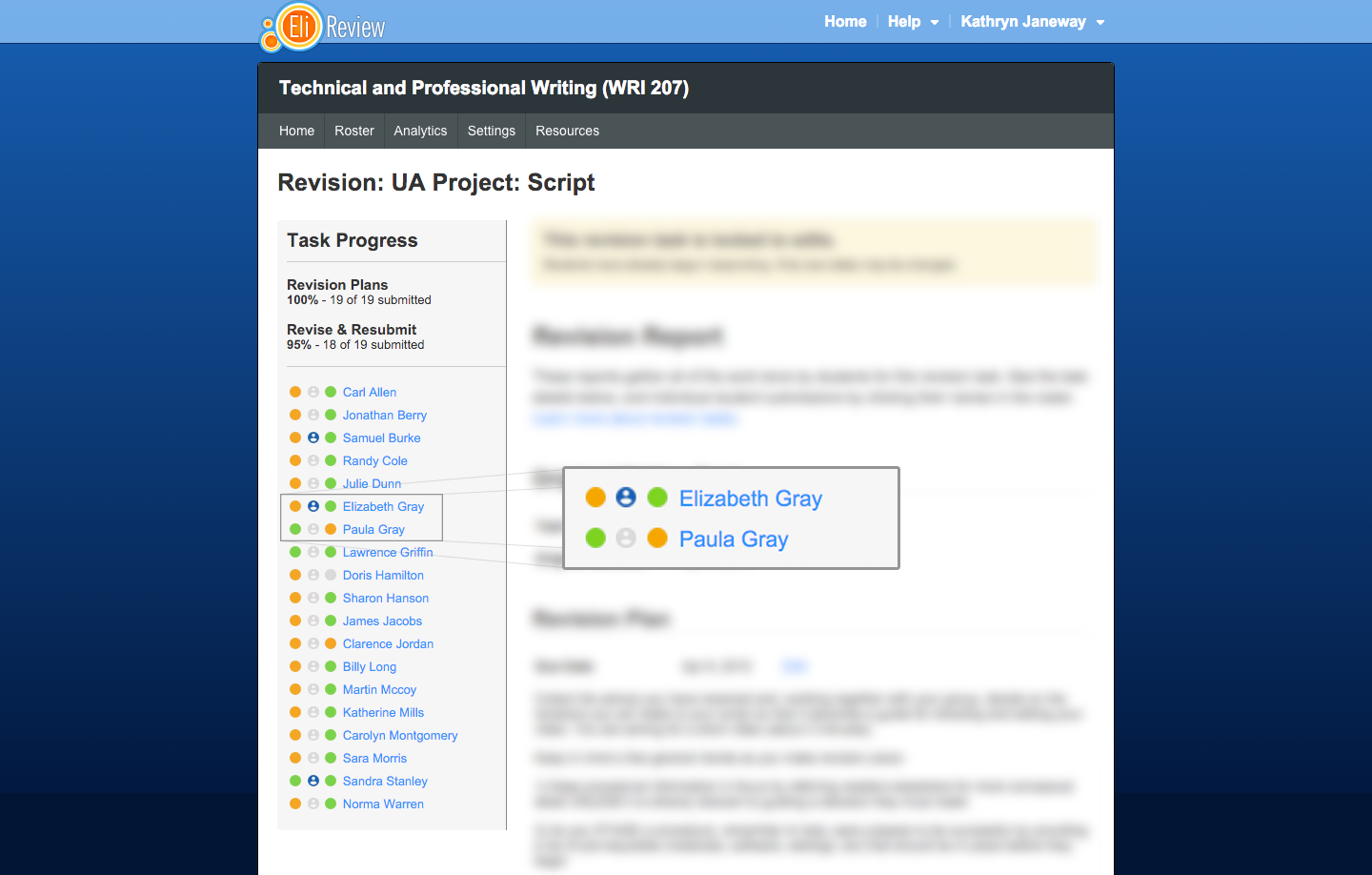 The detail views for both task types have always shown which students have or haven't completed the task; now, these displays also make it easy to see who has turned in work late:
Grey dots = incomplete
Green dots = submitted on time
Orange dots (new!) = submitted late
Clicking a green or an orange dot will open the student's submission, displaying exactly how late or how early the writer was: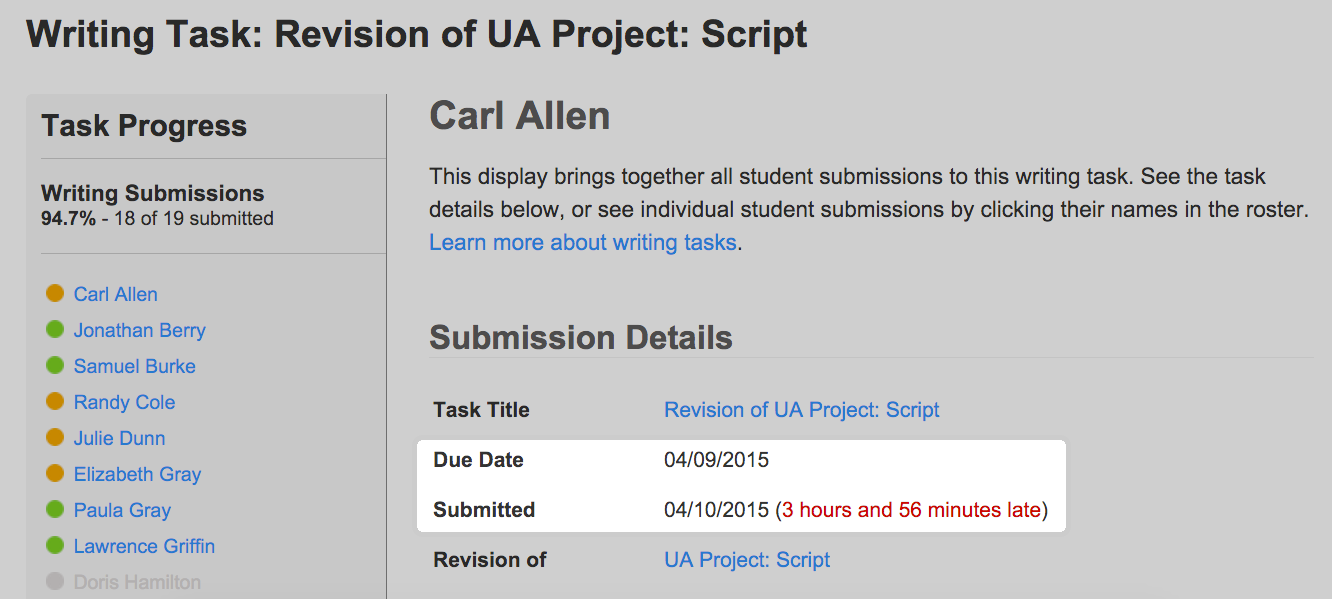 The second update allows instructors to assess student progress in a new review report display. Reviewers give feedback and get feedback, and the new display summarizes who gave/got, when, and how many comments were exchanged: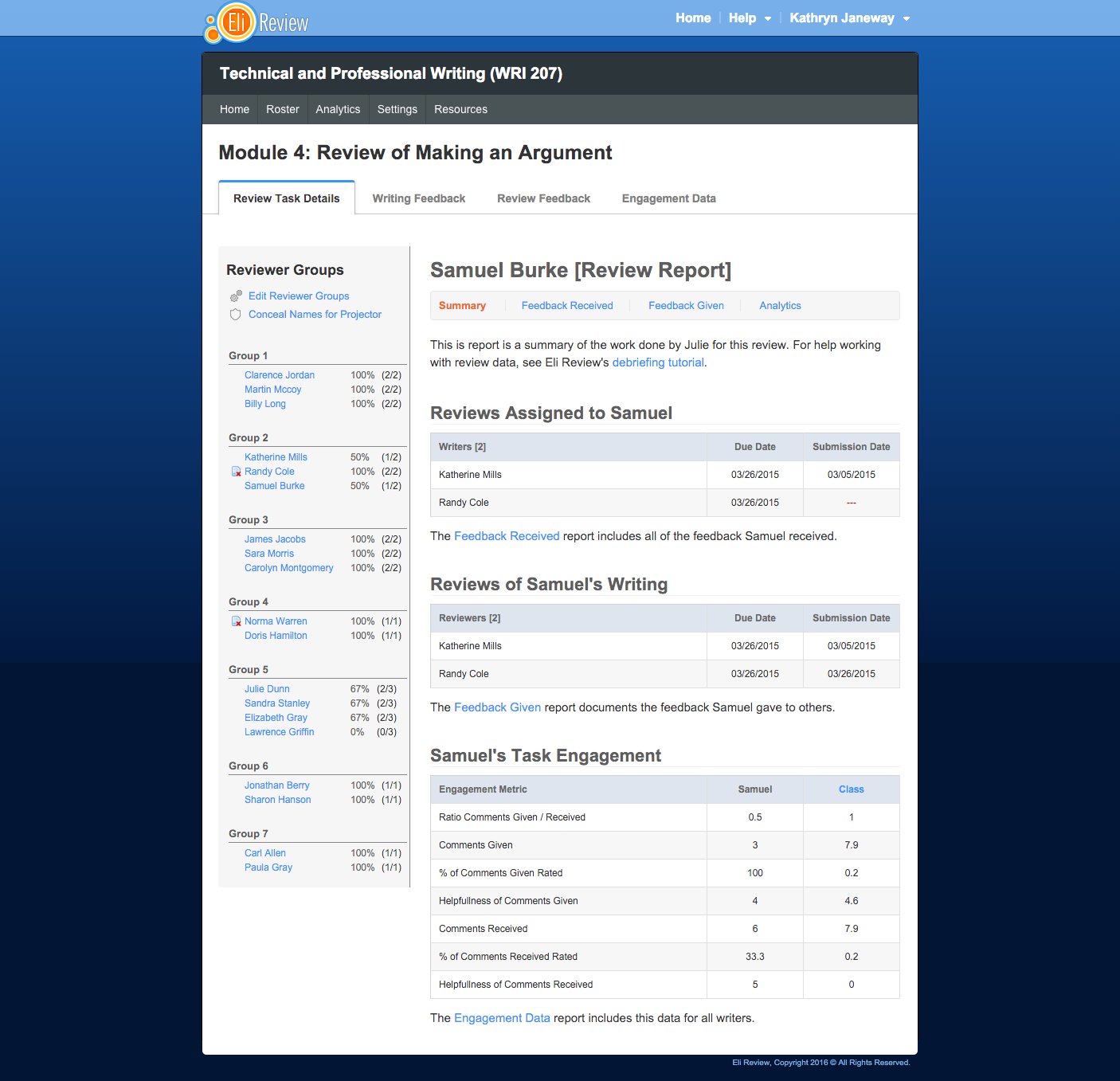 The new "Summary" report joins the existing "Feedback Received" and "Feedback Given" reports for each student participating in a review. The report can be accessed by clicking and student name in the review roster. The report shows the timeliness of the reviews completed by the student but also of reviews for that student in separate tables. Late submissions are highlighted in red. The final table shows how the comments a student gave and received compared to class averages.
Again, these are the first of many upcoming changes that will improve how Eli Review handles time. We don't have a timeframe (wordplay!) yet on those more robust controls, but these upgrades simplify the process assessing student progress and timeliness.