We hear instructors offer all kinds of reasons for using Eli Review for peer feedback and revision in their classes: their LMS tools disappoint; their students like the app's ease of use; they like being able to see all the comments and revision plans; they like our pedagogical resources; they like our team. But, Jessica Kasper Kramer threw us for a loop with her reason for adopting Eli Review. 

At CWPA 2019 in Baltimore, Jessica was part of a panel from the University of Tennessee Chattanooga presenting on how their program used a strategic professional development model to expand the use of Eli Review. In that session, Jessica declared:

Without Eli Review, I couldn't be a novelist!
J. Kasper Kramer
That's a new one. 
We caught up with Jessica for a quick interview about how balancing her teaching load and book tour is going.

Melissa: You're teaching at UT-Chattanooga and Martin Methodist College right now, and you are full tilt for the book release of The Story That Cannot Be Told. What's your weekly routine in Eli Review?

Jessica: I do what I call a "full cycle" in Eli Review almost every week, where my students work on producing (and improving) drafts of their three major assignments.
They submit a bit of writing on Wednesdays,
review it in groups on Fridays, and
write a revision plan by Sunday night, preparing themselves for the next writing task.
The revision plan is my favorite step, because I encourage my students to ask me questions to direct my feedback on their work.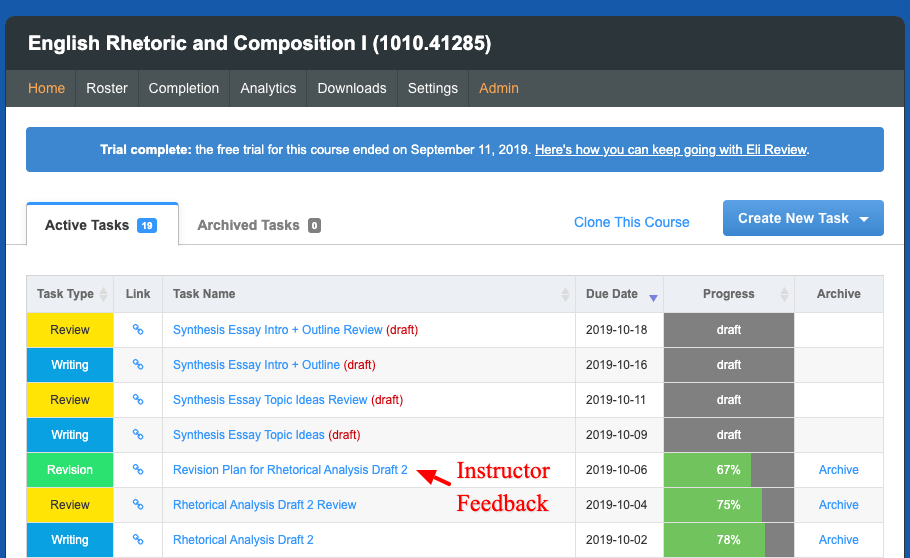 One of the things I most love about Eli Review is how I know I always have content for my course every week–three meaningful tasks that help my students work toward completing and improving their major assignments, while ultimately teaching them larger lessons about their own writing habits and the writing process as a whole. I set assignments up at the start of the semester and check in as things are due, intervening when necessary and popping in quick grades based on set rubrics. If a student is keeping up with their work every week, I know they'll turn in a final draft of the project on time, and it will be higher quality than if they hadn't submitted drafts in Eli Review.

Melissa: Is there a feature that is saving your life?
As for a favorite feature, I absolutely adore the trait identification checklist in review tasks. Before I even glance at a piece of writing, the writer has had two or three peers point out all the common issues I usually find in that particular assignment–which, of course, saves me tons of time and repetitive explanations.

Melissa: How do you talk to your students about how their feedback and revision routines in your class compare to your routines as a novelist?

Jessica: I always have multiple lessons dedicated to revision, since I consider it the most important step in the writing process. Early in the semester, I talk with my students about being open to making big changes to their writing, and I use an anecdote from my book's journey to publication to ground that discussion. 

Here's the short version: Before we went on submission, my agent had me add about 15k to my debut novel. Right after we sold Story, during the first round of revisions, my editor asked me to cut 20k.
This usually gets some good gasps from my students and puts things into perspective, because I insist that both changes where necessary to make the book better.
Later in the semester, when we're really digging into difficult work, sometimes I'll show my classes helpful feedback I've gotten–hard feedback I had to accept, too–as well as before and after examples of my writing. I like my students to see that even published authors have to revise a lot and that critique and concrete feedback are what drives effective revision.
Melissa: I'm sure you are already saturated in feedback about your book, even though it is just on the shelves. How is your experience receiving praise and suggestions informing the way you teach students to offer feedback or build revision plans?

Jessica: If deadlines didn't exist, I'd likely continue revising forever! Now that the book is out, though, I'm actually doing my best not to look at many reviews. I feel like, since I can't change things anymore, the story I wrote belongs to readers now, not me. What they see or don't see in its pages–what works for them and what doesn't–I have to let go.
But I definitely use experiences from feedback during my own revision and drafting process in the classroom. For instance, I focus a lot on encouraging my students to actively direct the feedback they receive. With every draft of their writing, no matter how small, I make them include a writer's memo to their peers that asks questions and states their perceived strengths and weaknesses. In explaining this step, I talk about how, when I send something to my agent or editor, I leave notes about my writing in the email. I'll comment on places where I'm still feeling uncertain or mention ideas I have for future revisions. This is my writer's memo, and it helps make sure that I'll get feedback in the spots I feel I most need it.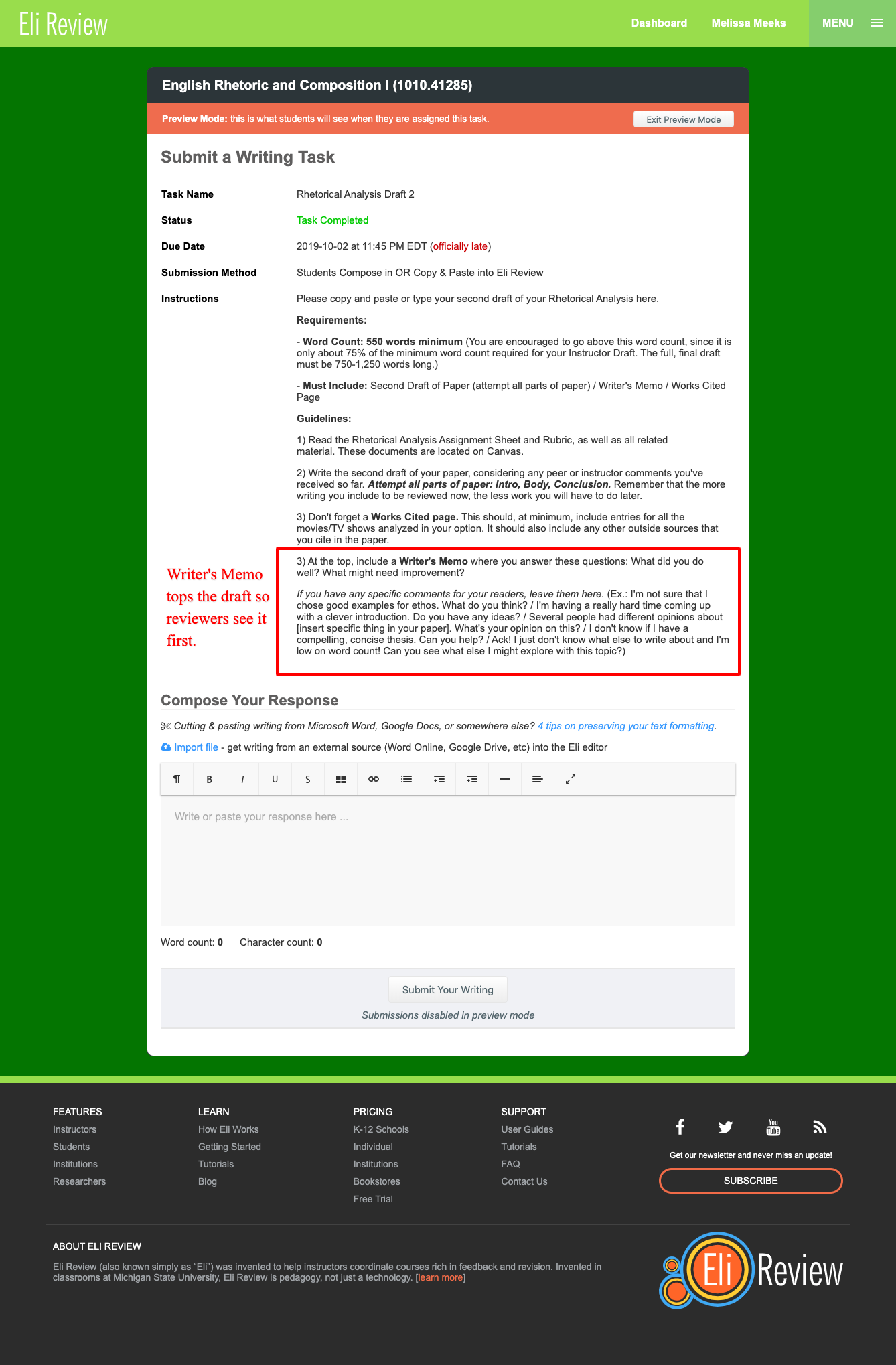 Oh! And I always, always, always insist on kindness in comments. That's definitely a teaching move motivated by personal experience. I have such a thoughtful editor at Atheneum, and the kindness of her commenting takes the bite out of even the biggest revision suggestions.
Melissa: Our team offers huge congratulations on your debut novel! We're so glad that the app makes it possible for you to coach your students' feedback and revision while you are juggling your own professional writing career. Thanks for sharing your perspective with our readers.

On October 8, 2019, check your local bookstore for the middle grade novel The Story that Cannot Be Told by J. Kasper Kramer (@JKasperKramer) from Simon & Schuster/Atheneum. It's gotten starred reviews from Publishers Weekly, Kirkus, and School Library Journal, and is a Junior Library Guild selection.