The start of fall terms is rapidly approaching, which means we finally get to start unveiling some of what we've been working on over the summer. We'll have more to show in the coming weeks, but today we have three exciting improvements to share.
Introducing a New WYSIWYG
The what-you-see-is-what-you-get editor that lets instructors and students compose richly formatted text in Eli Review was last updated in Fall 2013 and technology has come a long way since then. Today we're upgrading again to a version that supports more browsers, makes it easier for us to add new functions, and [honestly] just looks nicer.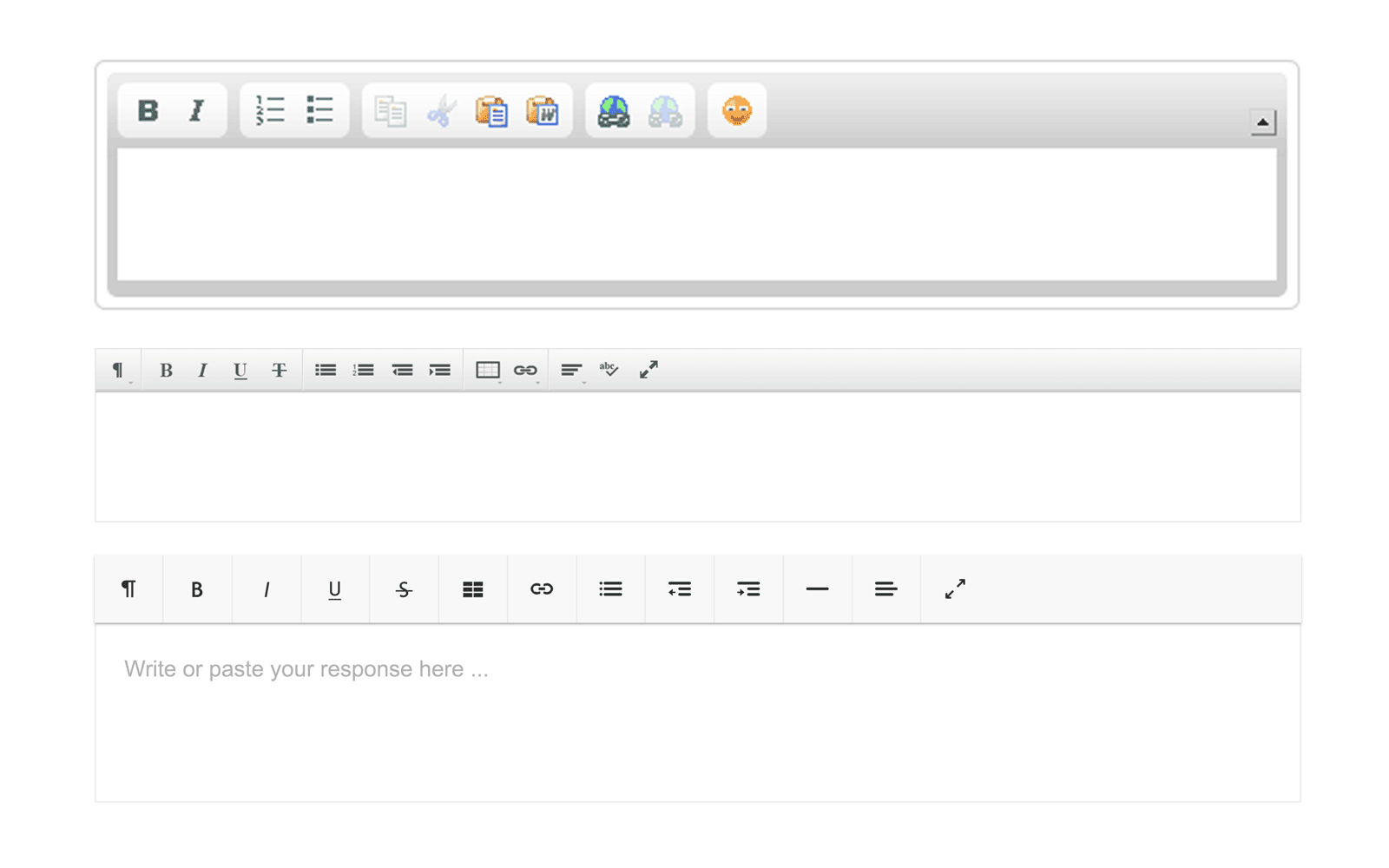 New Analytic: Word Count
One of the features that the new WYSIWYG makes possible is a real-time word and character count for student writing. Our research on helpfulness and improvement keeps coming back to word count (we've shared pedagogy and app hacks related to it) but today we're taking a big step forward by making word count prominent inside the app.

Live word counts will debut first on student writing tasks and reflection prompts on revision plans. We'll be adding the recorded counts to instructor dashboards in the near future.
"See What Students See"
Instructors have been asking for a way to see what students see since Eli first launched. We've found a way to make that possible and, starting today, instructors have the ability to preview the tasks they're designing before they're assigned.

Here's how the new preview option works:
Compose a task with the required elements

Click the "Preview" button

See the task as students see (you can't click anything, but you'll be able to see the different features and options that they will)

Click "Exit Preview Mode" preview when finished to keep working or to save the task

The preview option is now available when composing any type of task: writing, review, or revision. You'll even be able to preview the task after students have started, in case you have questions about what they'll see or if you want to demonstrate it for them.
Other Updates / Improvements
We're releasing a few other minor improvements with this update:
Clarification for students about optional vs required revision plans

Fixed a bug that caused some review tasks to display incorrectly when loaded from a task library

Several minor fixes for institutional manager interfaces
We'll have more updates soon as our summer development efforts wind down. Thank you, as always, for the helpful feedback that helps us improve!