On Wednesday, March 14, the Eli Review team presented a full-day workshop at the 2018 meeting of the College Conference on Composition and Communication (CCCC, or #4c18). That workshop – Focusing on Students' Labor: Becoming an Evidence-Based Coach of Effective Peer Learning in Writing (First-Year and Beyond) – emphasized these core pedagogical principles and strategies that drive effective peer learning:
Scheduling Frequent Feedback
Making Learning Visible
Designing for Helpful Feedback
Coaching Strategically and Authoritatively
Requiring Reflection and Revision
Becoming an Evidence-Based Teacher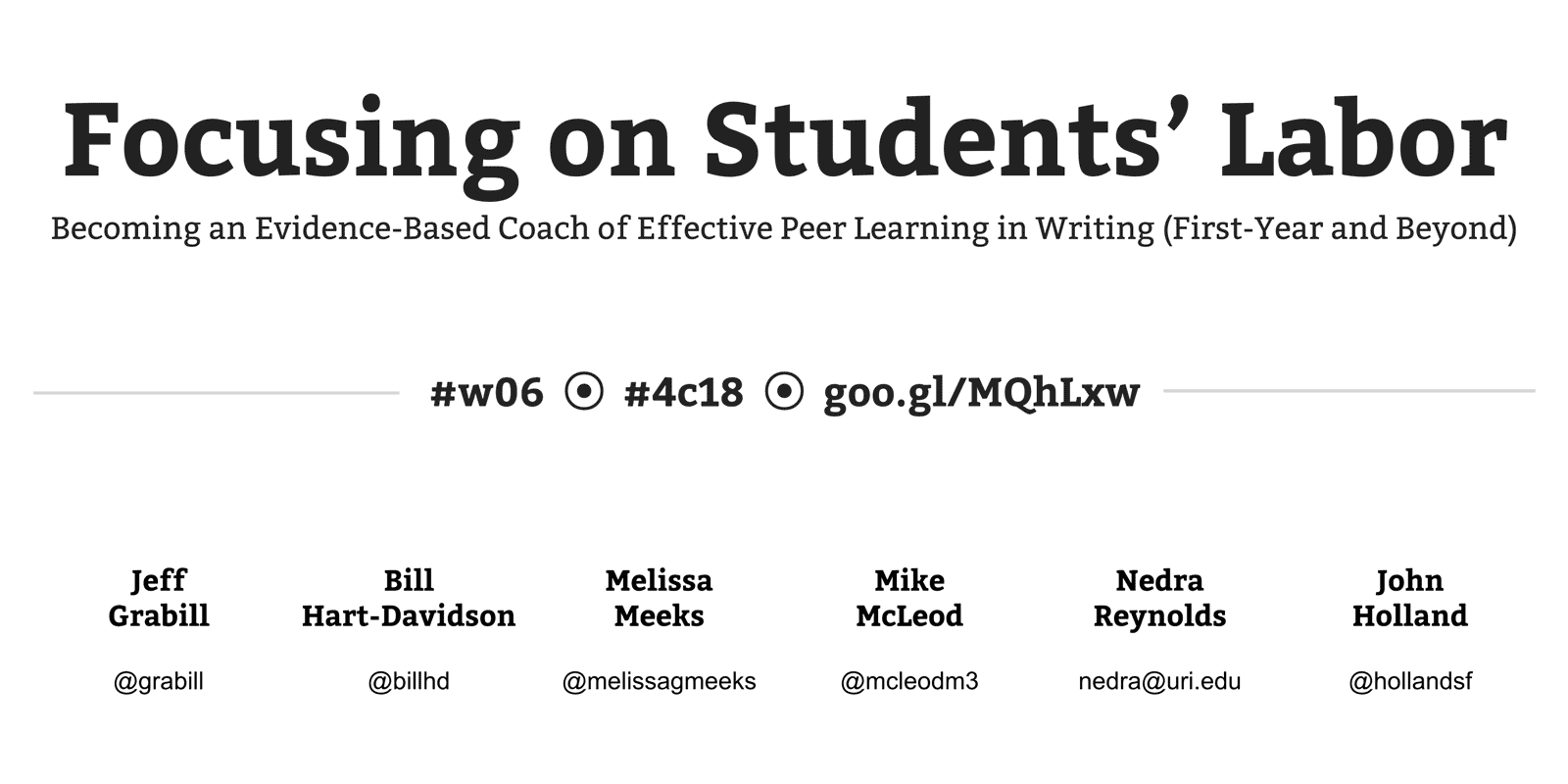 The materials from that workshop are available here:
The Eli Review team was represented by Eli co-inventors Bill Hart-Davidson, Jeff Grabill, and Mike McLeod, and Eli Review professional development director Melissa Graham Meeks. Presenting with the team were University of Rhode Island professor of writing and rhetoric Nedra Reynolds, and San Francisco State University Instructor John Holland.
For the full workshop details, including the original proposal and full description, see our original announcement.