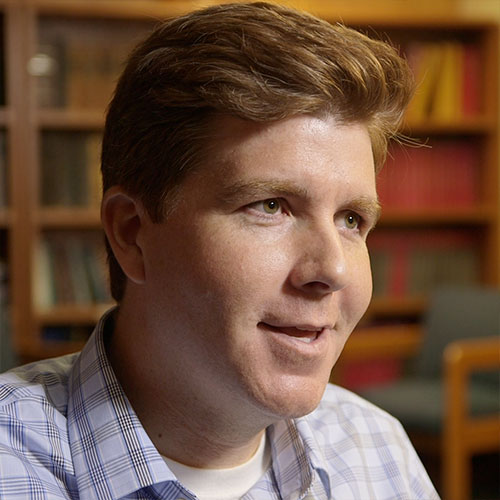 Casey McArdle (Twitter), an assistant professor at Michigan State University, was recently awarded the Kairos Adjunct Teaching Award at the 2017 Computers & Writing conference in Findlay, Ohio. Casey has long been an advocate for peer learning pedagogy (see him talk about it at length in his teacher story) and his nomination for the award specifically cited his work helping his colleagues use technology to get better results from peer learning, including Eli Review:
Casey brings this blend of research and pedagogical focus to everything he does in the classroom and in the program. He is a leader who listens and asks questions, and a researcher who is not reluctant to make a clear decision when faced with a practical challenge. He started and continues to organize a professional development group for all of the faculty teaching first-year writing that focuses on integrating university supported technologies – our CMS, Eli Review, Google Docs and others – into their pedagogy. The group meets regularly for both structured workshops and informal co- working and co-learning sessions.

More recently, he's taken this group national. Working with colleagues from Texas Tech, Casey co-founded the website The Online Writing Instruction Community designed to be a co-mentoring space for conversations about online and hybrid course design. The site shares resources, reviews new tools and technologies, and organizes members to submit and attend panels at national conferences such as C&W and CCCC.
Congratulations, Casey!