The Eli Review Team has been hard at work this summer getting some big changes ready for the coming fall term. We're excited to release the first of those big changes in the app today – stay tuned over the next couple of weeks because we've got several more big updates coming!
New Data Download: Criteria and Scales
Instructors can now download reviewer responses to the criteria and rating scales in a review or across the entire course. We've been providing this data manually to instructors and researchers who asked for it, and demand finally got large enough to warrant a new feature for everyone.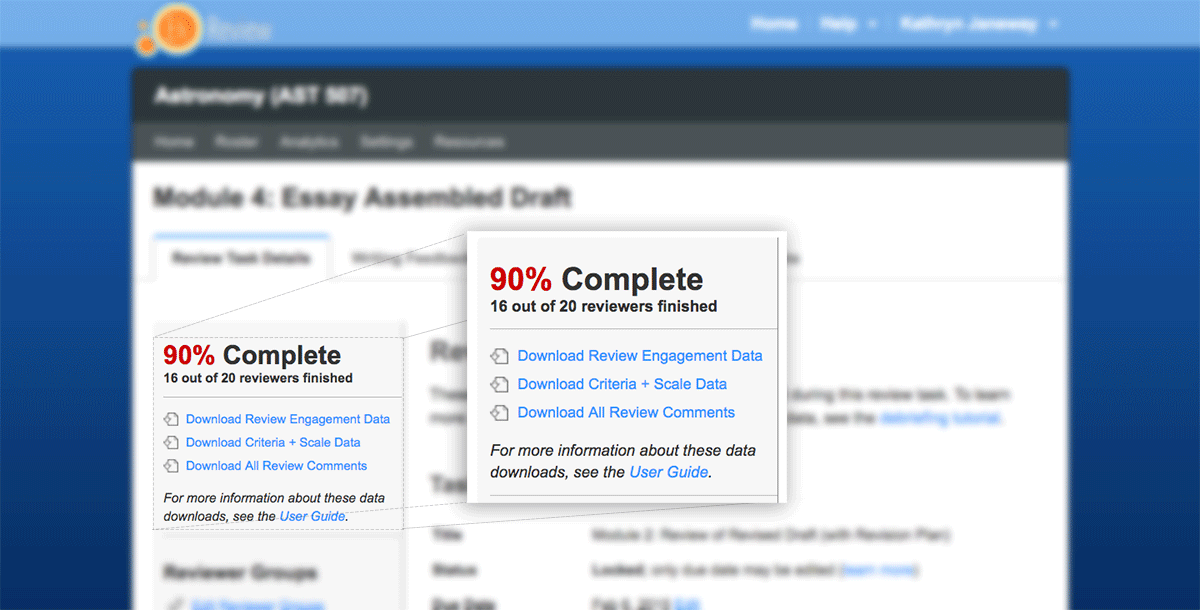 This feature compliments the existing engagement data and comment digest downloads from individual reviews or across an entire course. The Criteria and Scale Data download contains all reviewer responses to trait identification sets as well as rating scales; the data includes the reviewer's rating and, when available, the explanation given for that response by the reviewer.

The download comes in a CSV format, just like the other downloads, and can be opened with Microsoft Excel, Google Sheets, or any research platform that will accept CSVs. Our sample criteria and scale download demonstrates all of the available data.
The new feature is retroactively available for all previous reviews in Eli, so if you've ever taught a course using Eli Review, you can go grab this download now.
Improved Student Dashboards
We've been listening carefully to instructors who've told us that it needs to be easier to help students find things, particularly reference materials like user guide or teaching materials like our videos and modules. We recently reorganized our entire website to make that content easier to find, but now the app has been updated, too.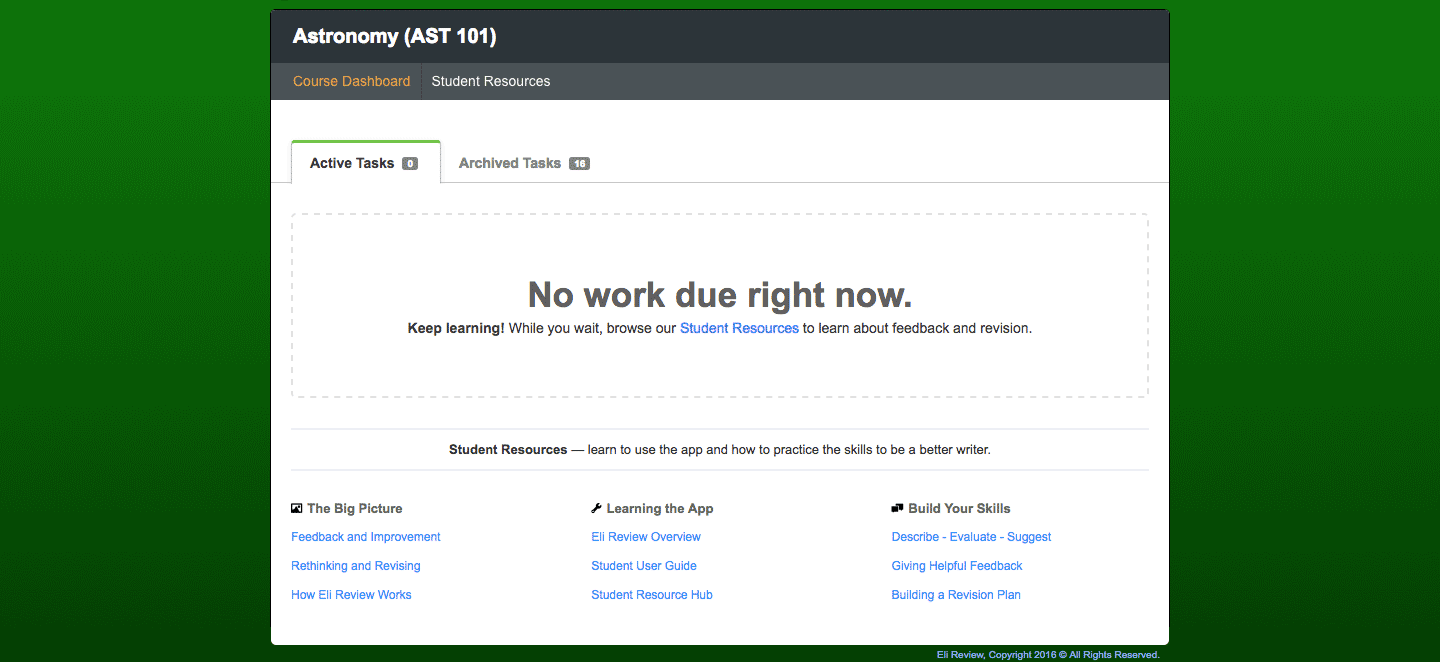 The new dashboards serve a number of purposes:
Help students better understand when they have work to do and when they don't.
Make it easier to find the materials instructors might assign them to read.
The resources included on student dashboards are all also available on the Student Resource Hub, but now they're all just a click or two away from inside the app.
---
So here's the first of the app updates we're rolling out before fall semester 2016. Keep following along on Twitter, Facebook, or our newsletter for more updates as they're released!