We've been slowly releasing improvements to Eli Review's displays over the last several months and we're about to release an another of these updates on Wednesday, October 28!
This time, the improvements are centered around the student revision plan builder. As with other recent updates, this release won't include new features, but instead aims to make the existing functions more obvious and useful; specifically, it includes:
new resources for helping students learn about the moves behind effective revision planning
an improved "Share with Instructor" option
better organization that makes the "Add a Note" and rating options clearer for each comment
an improved drag-and-drop for reordering feedback, including support for touch-screen devices
Once these changes are released on 10/28, this is what students will see as they build their revision plans: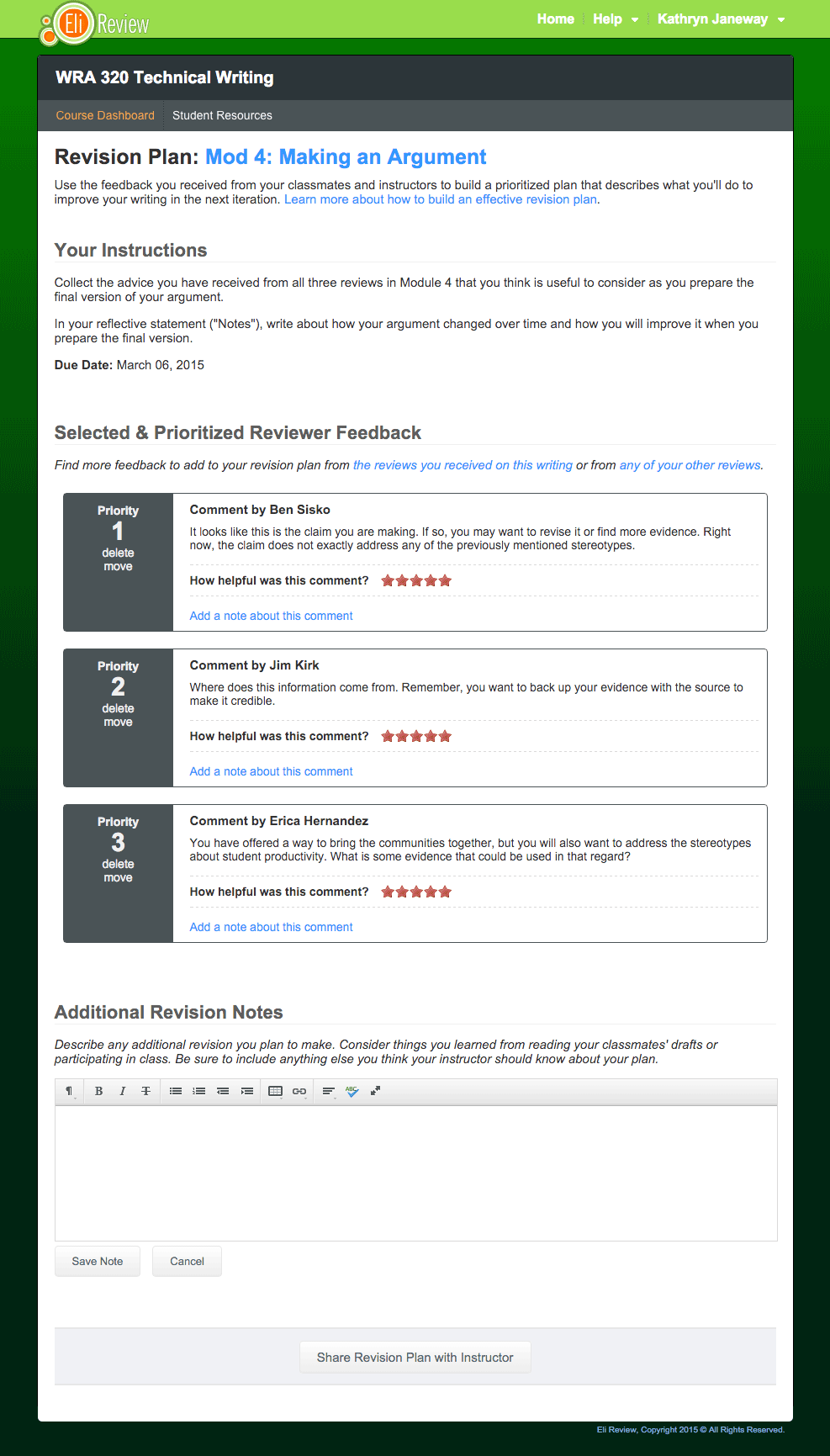 You can also see the new drag-and-drop display in the video below:
Many of these improvements are, as always, guided in part by the tremendous amount and quality of feedback we receive from teachers and students. If you have any ideas for how revision planning (or any other work) might be improved, please let us know!
If you're interested in learning more about the student revision plan builder, you can check out the student user guide. If you're interested in learning more about the designs behind these choices, read Mike McLeod's blog post on his work, UI, UX, CRAP, and Revision.