Module 2, Designing Effective Reviews, makes the case for why a well-designed review is critical to revision: good review prompts produce better feedback for writers and insight into changes to make in their own writing; Steven Witte says:
How students decide to revise a text is largely dependent on their understanding of the text, an understanding garnered only through reading. If writers cannot read and understand their own texts, or those of others, it is difficult to see how they could ever become effective revisers.
While Witte wants writers to be better readers, and sees revision first as a reading task, writers face a series of strategic choices as they approach a revision, choices instructors can help them understand and practice. As introduced in Module 1, the select-prioritize-reflect heuristic facilitates three important moves writers need to make when processing reviewer feedback:
1

Selection

The student chooses specific feedback to use.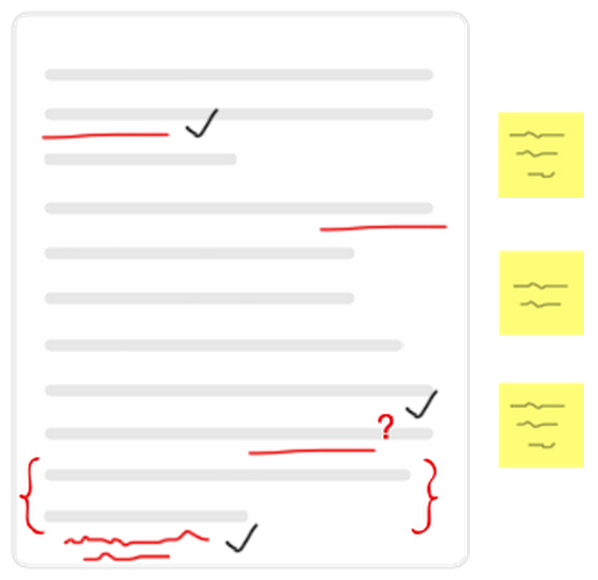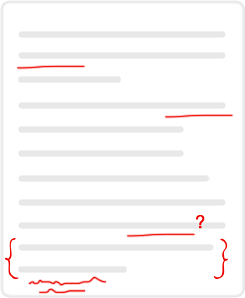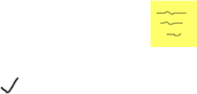 2

Prioritization

The student orders feedback from most important to least important.




3

Reflection

The student reflects on feedback and revises.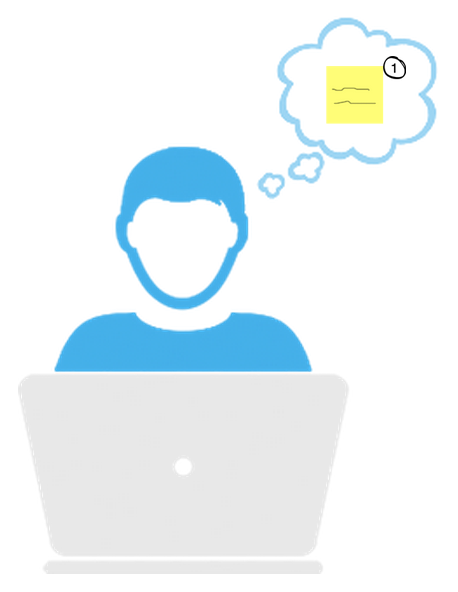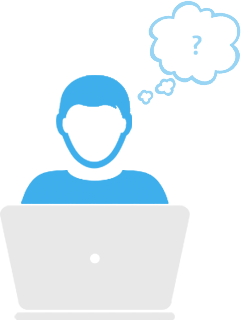 This approach to revision planning asks students to:
Select, or choose which feedback to address in a revision.
Prioritize, or order selected feedback from most important to least important.
Reflect, or think about the writing and impending revisions.
This is where the teacher's role as a coach becomes most apparent. We can help students practice these moves and learn to use them more effectively.
---
Coaching Selection
Use describe-evaluate-suggest in reverse - Module 2 presented this heuristic as a way to help reviewers provide helpful feedback by encouraging them to describe what they see happening in the writing of their peers and offering suggestions for improvement. A writer can ask of each comment:
"Does this comment help me understand my writing any better?"
"Does this comment help me to measure my progress toward the assignment goals?"
"Does this comment offer any specific advice that I can follow when I revise?"
If the answer to these questions is no, that particular comment should probably be disregarded in favor of others that meet those criteria.
Rate the feedback they receive - Asking writers to rate the feedback they receive asks them to think critically about each comment. A simple rating scale like in Eli Review or similar approaches work well:

---
Eli Review prompts writers to rate each comment they receive. This creates helpfulness data for both the reviewer and for the instructor, but the process of rating can also help writers triage and prioritize the issues raised by reviewers.
Asking writers to asses their feedback using a more specific scale can also help them to learn to differentiate helpful from unhelpful comments:
Rate each comment on a scale of 1-5 based on how well it meets our helpfulness criteria: remember that a helpful comment clearly names what the writer has done, is specific with regard to the goals of the writing, speaks to quality of the writing, and is respectful in tone.

The comment exhibits none of the helpfulness criteria.
The comment exhibits few of the helpfulness criteria.
The comment exhibits some of the helpfulness criteria.
The comment exhibits most of the helpfulness criteria.
The comment exhibits all of the helpfulness criteria.
Rating feedback can have additional benefits for reviewers and for instructors. Because ratings are collected and aggregated, reviewers can learn how the feedback they gave was helpful to the writers who received it. Instructors can use aggregated feedback ratings to identify peer exemplars, identify students who haven't gotten the feedback they need, and customize their teaching.
---
Coaching Prioritization
Prioritization asks writers to consider what is most important and demands immediate attention. With that in mind, a few targeted questions help writers prioritize their revision goals:
Which comments will help me make the best revisions according to the assignment's criteria?
If instructors re-emphasize learning goals before a revision starts, prioritization becomes straightforward for writers. With goals in mind, writers can start to see the difference between comments that will drive effective revision and those that won't.
Which comments match my stage of writing?
Instructors can help writers differentiate between higher vs. lower order issues by reminding them where they are in the process. Feedback focused on audience, purpose, and learning goals will have the greatest impact on quality; it is most helpful early in the revision process when there's still time to make high-level changes. Feedback focused on grammar or syntax is helpful in later stages of a writing project once higher-order issues have been addressed and a draft is being finalized.
With the time I have to revise, which comments can I realistically address?
Writers must triage the feedback they receive and prioritize their revisions based on how much time they have remaining in the project. Getting feedback early and often in an assignment sequence is so helpful because writers will have time to make higher-order, global changes without having to throw out lots of work. If a deadline is looming, writers must be able to assess the feedback from their reviewers and determine which of the biggest weaknesses in the text can realistically be addressed in the time remaining?
---
Coaching Reflection
Prompting reflection during the revision process gives students an opportunity to consider their actions and justify their decisions. In a reflection assignment, we can follow through with what Scardamalia, Bereiter, & Steinback tell us is crucial for learning revision: making the process visible, conscious, and deliberate. Even a simple prompt like:
Write briefly about what you hope to accomplish with your revision.
asks students to consider their goals. Such prompts can lead to critical thinking about the revision moves they intend to make. Also consider asking students to:
Write about selection / prioritization moves - Such elaboration can add depth to the simple prompt above, requiring students to be conscious of their decision-making process.
How did they set priorities?
Why did they choose one comment over another?
Why do they think their choices are the best use of revision time--how are they going to yield the biggest bang for their revision buck?
Identify trends in their feedback - Asking writers to Identify patterns in the feedback they've received can influence their revision decisions. Ask them:
If reviewers were unanimous about something that needed to change, what was it, and what convinced you?
Discuss revision goals - From simple to complex prompts, getting writers to articulate their goals can help them "fail faster." That is, rushing straight to revision might result in an hours worth of work that is later discarded; if a portion of that hour is spent planning for revision--thinking through the effects of responding to feedback in different ways--the time spent revising is more likely to result in a satisfactory revision.
For example, ask students to use the describe-evaluate-suggest heuristic to assess their decisions. This heuristic slows down the decision making process and invites writers to consider the consequences of their choices before they make a single change. Other goal-related questions might include:
How, specifically, will this draft change in the next revision?
What additional resources do you need to complete your revisions (e.g., more time at the library, a visit to the writing center)?
How will these revisions set you up for the next stage of the writing activity?
---
The select-prioritize-reflect moves are part of our larger pedagogical goal, which is to prepare students to engage in strategic revision planning, which is addressed in Section 3.