Eli Review is integrated into Canvas at Arizona State, giving all instructors access without having to do any additional work. If you're an instructor or assistant in a Canvas course, you can set up Eli for your students in just a few clicks.
Setting Up Eli Review in Canvas at ASU
Step 1: once you've logged into Canvas, click on the name of the course you want to work with. Once inside the course, look down the list of links on the left side of the screen. You'll find Eli Review near the bottom.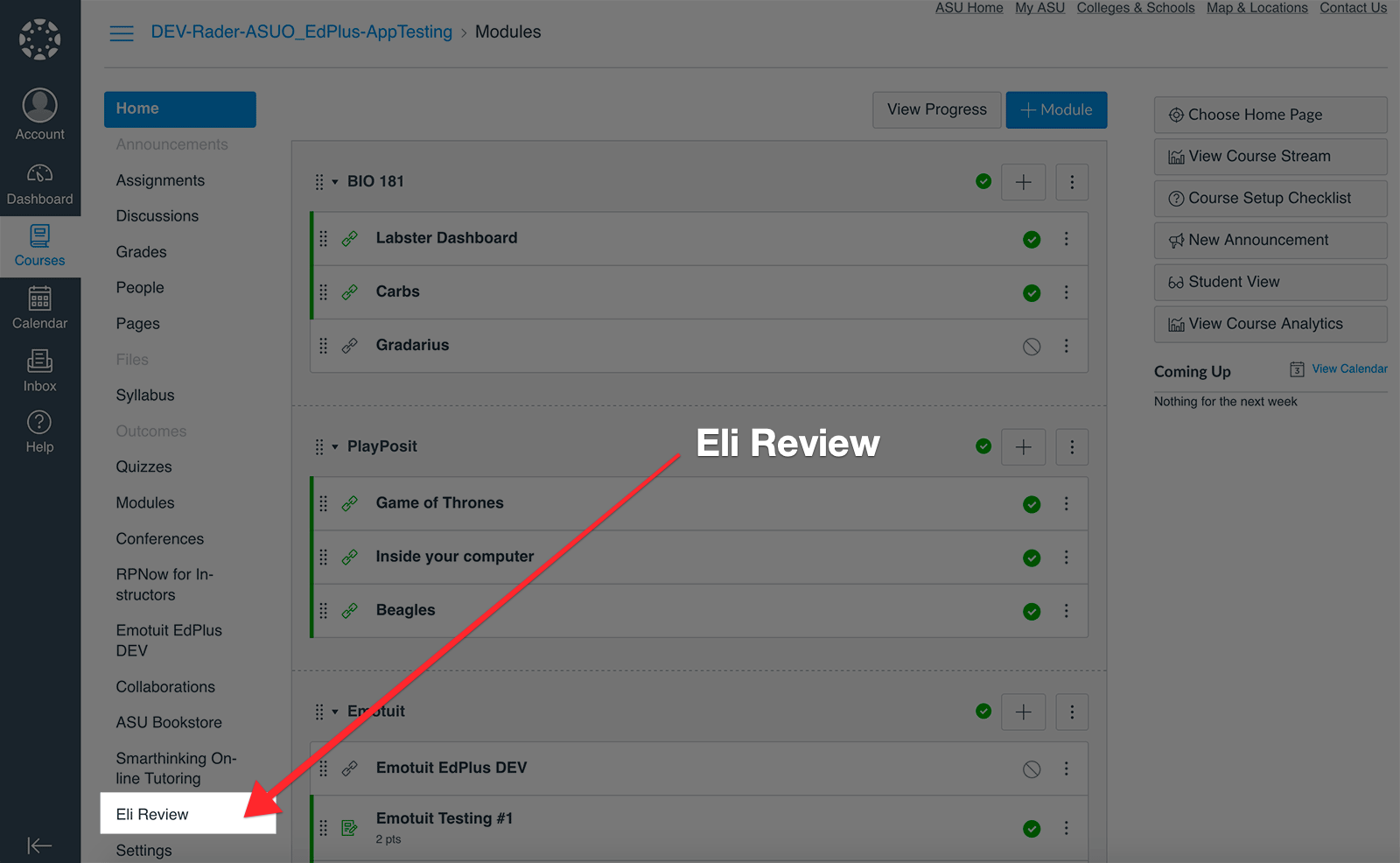 Step 2: Each time you start Eli Review in a new course, this will be the first step – click the 'Sign up and join this Eli Review course' button. You won't see this again after the Eli course has been created.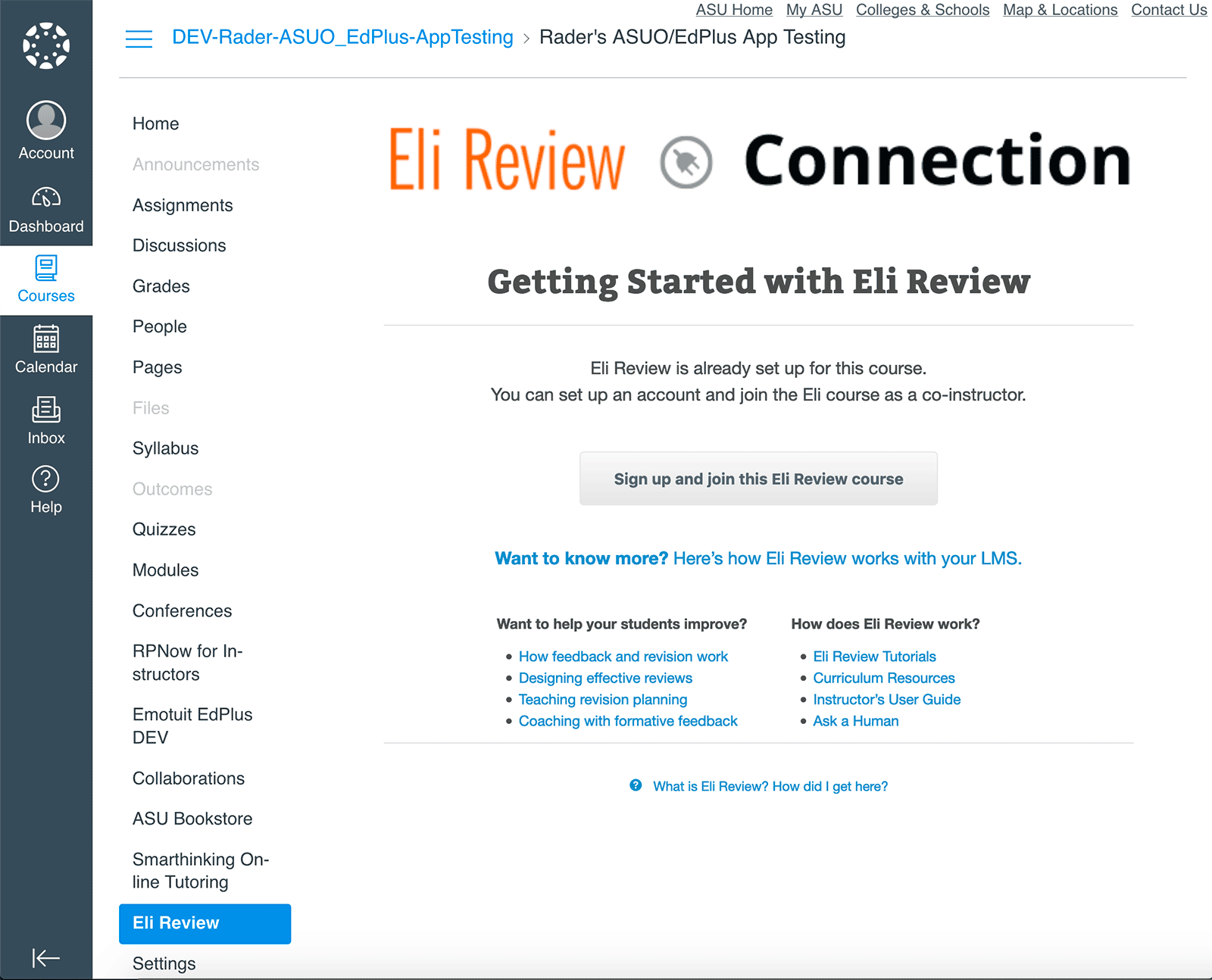 Step 3: If this is your first time using Eli, you'll need to set up a new account; click the 'no' option. If you already have an Eli account, click the 'yes' option; you'll be able to connect your existing Eli account to your ASU account, and Eli will remember you going forward.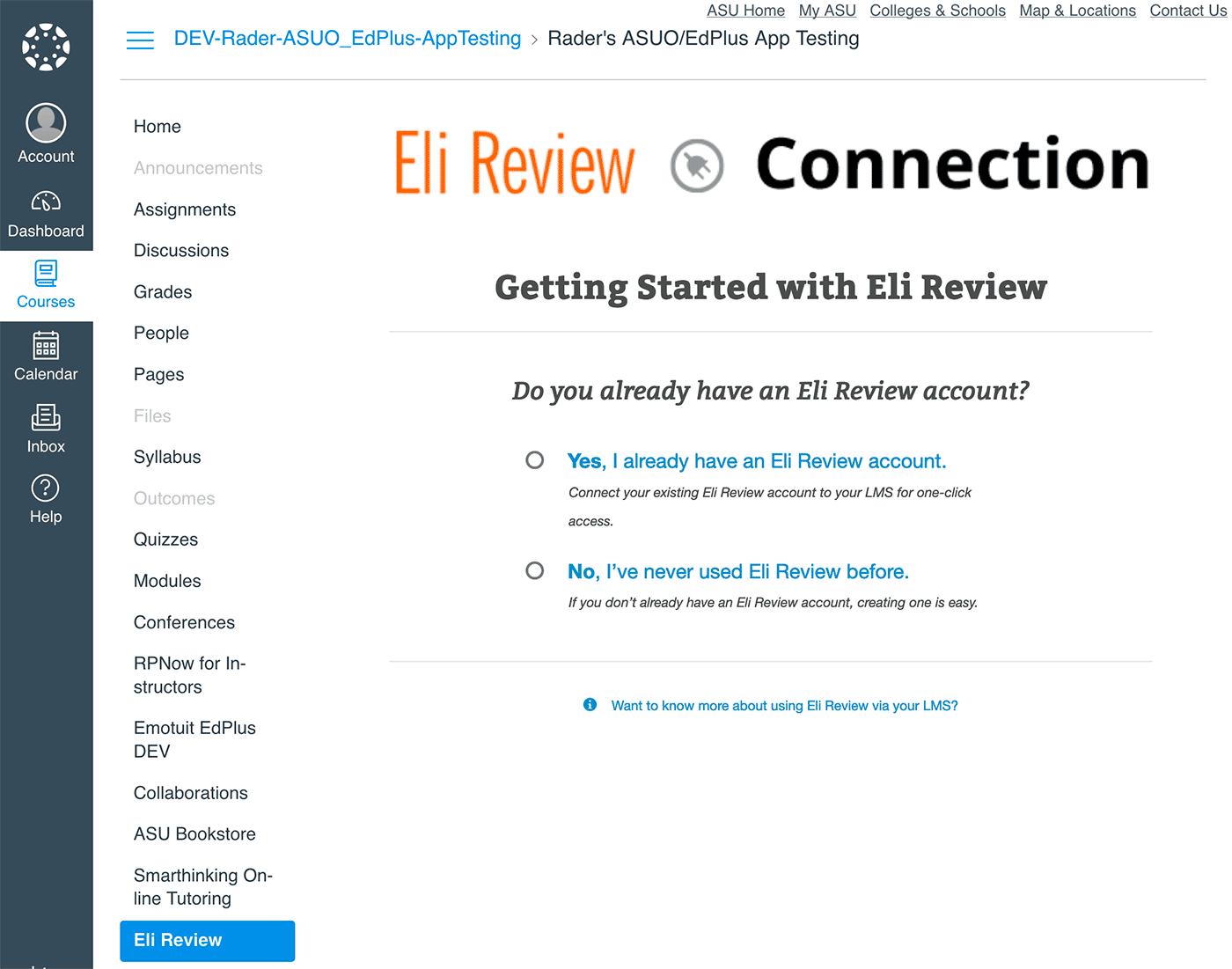 Step 4: If you're setting up a new Eli account, you'll need to add a few bits of info that Canvas doesn't have about you, including a unique password for your Eli account (you'll only need it if you sign in directly to Eli, you'll never need it through Canvas).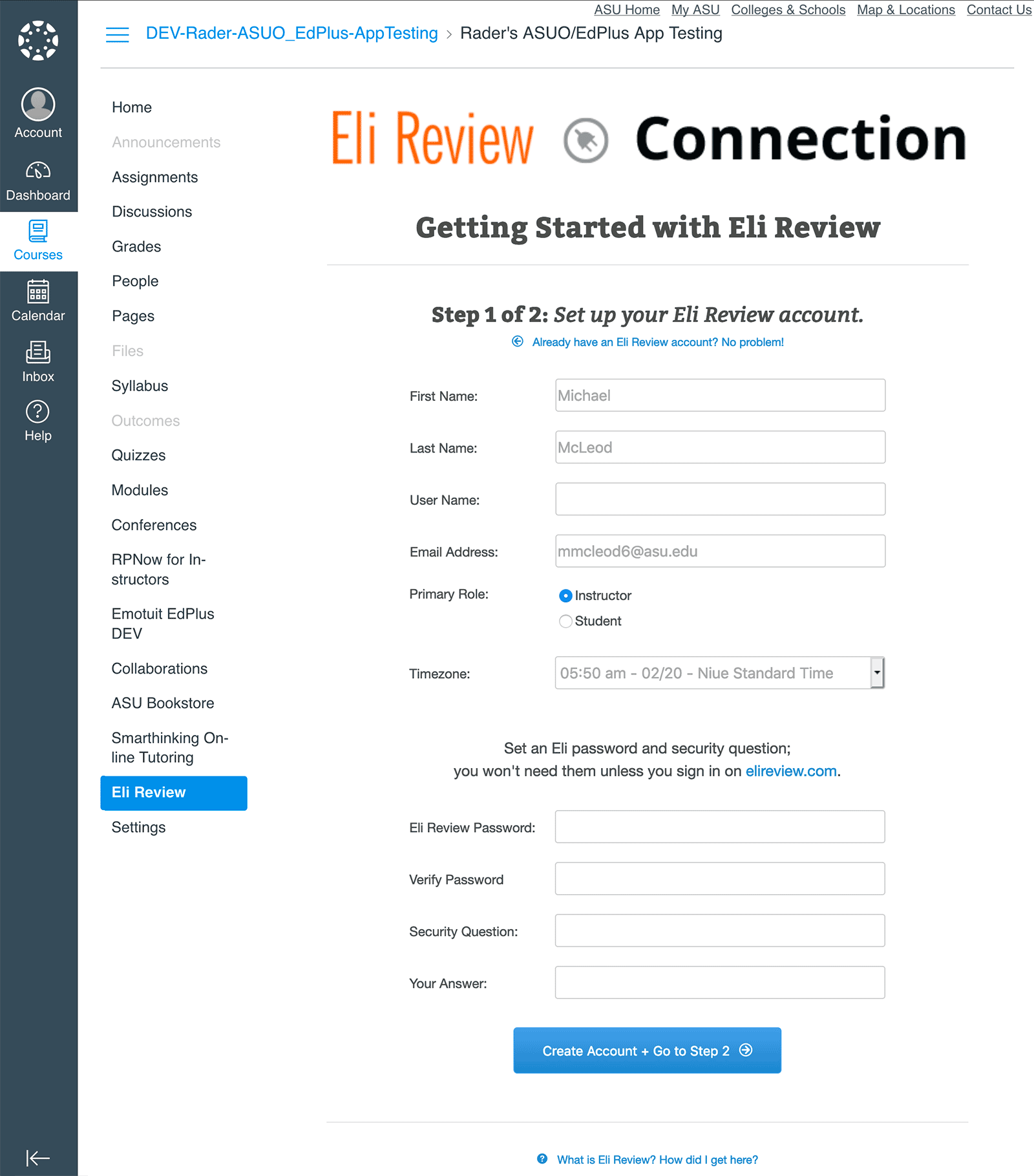 Once you've created an account, or if Eli remembers you from a previous use, the course will be good to go. You'll see a blue button that says 'Launch Eli Review' and it will open Eli in a new window.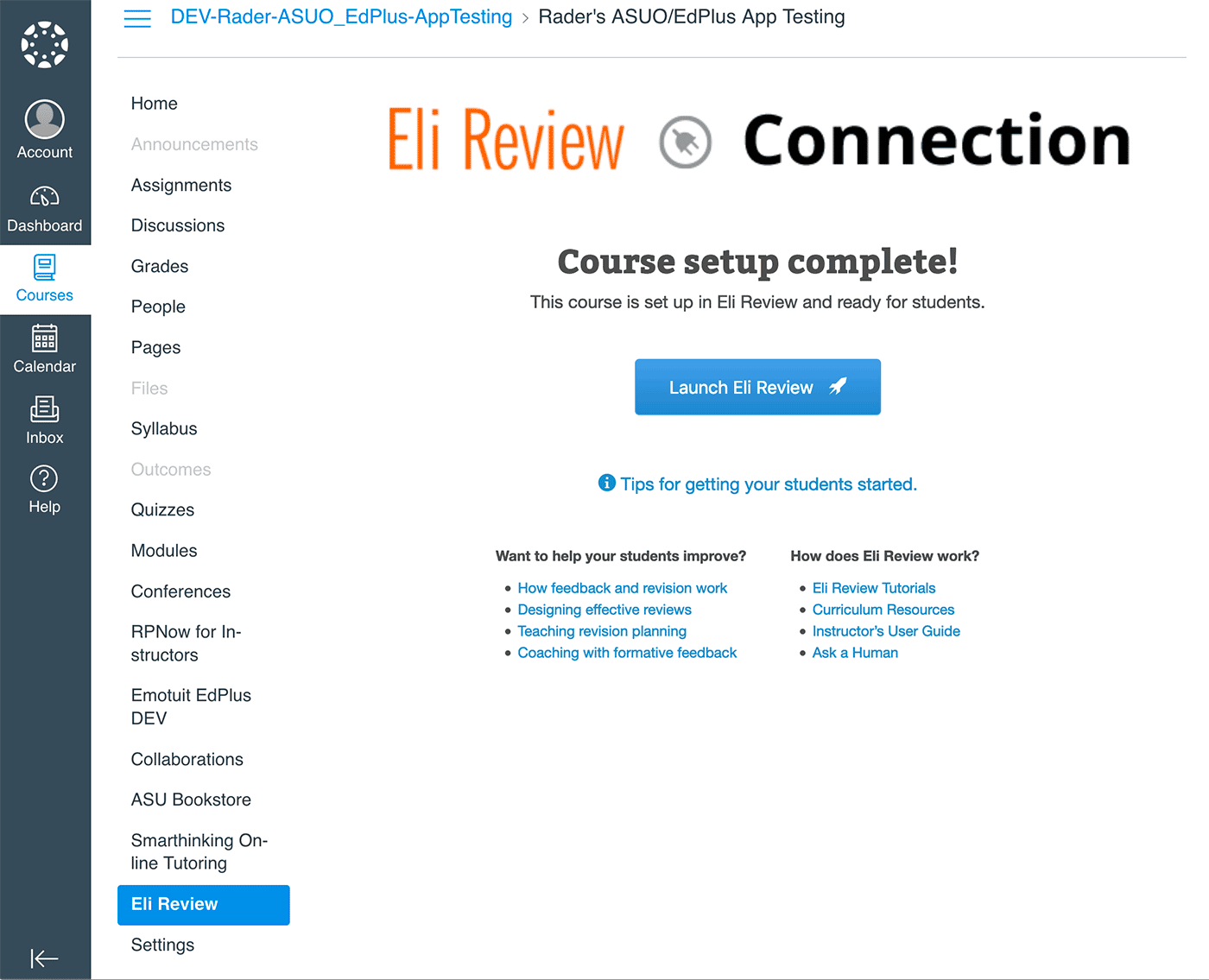 The first time you click into an Eli course from LTI you'll see the screenshot below reminding you of your Eli account information. This is just a reminder that you can always log in to Eli outside of Canvas by going to app.elireview.com and using the username displayed on the screen.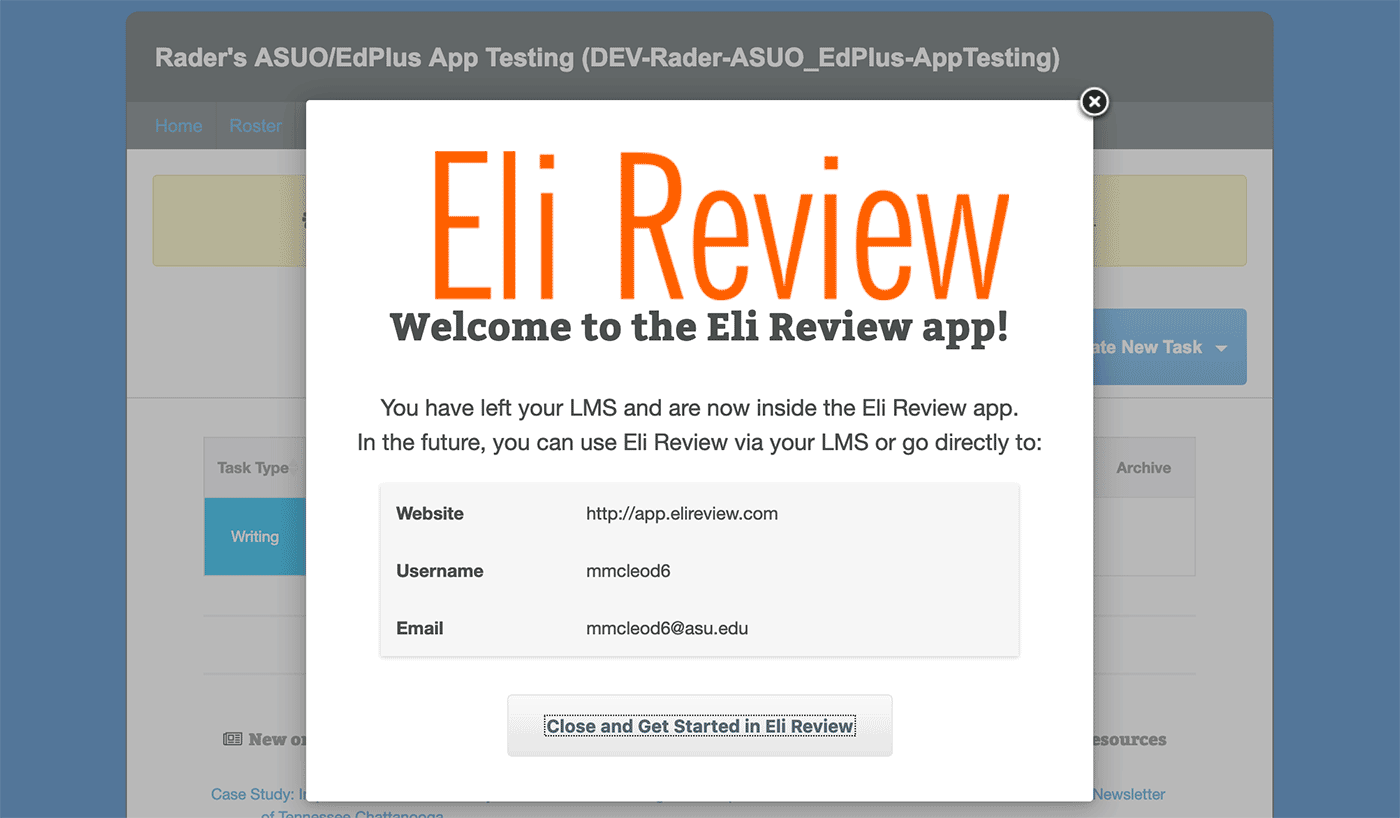 Ready to get started?
Once you have Eli configured, your students will find a similar link to "Eli Review" in their Canvas pages. Clicking that will take them to a similar signup process, and after that they'll jump right into the Eli course.
To learn more, check out our Getting Started with Eli Review materials for find out more at our Instructor Resource Hub.