Rebecca Zantjer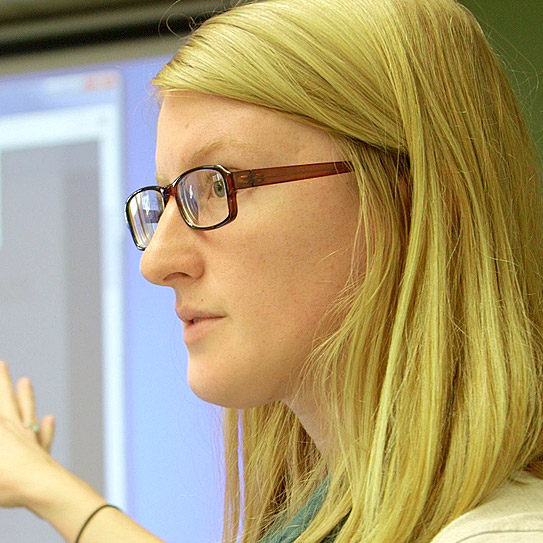 is in a unique position as an Eli Review user: she is a first-generation Eli user, having been a student of Jeff Grabill's at Michigan State University when Eli was in its earliest iterations. She learned the pedagogy behind Eli as an undergraduate and went on to an MSU graduate program where she got to teach writing. As such, she's one of the first people to graduate from being an Eli learner to being an Eli teacher.
Rebecca has since completed her graduate study at MSU and gone on to be a user experience researcher at Owens Corning. We had an opportunity to speak with her before she left about what she learned about being a writer as a student in Eli Review and what she learned about teaching from using Eli Review.
---
Part 1: What does Eli Review help you see in your classroom? (1:56)
Part 2: How did Eli Review help you be a better writer? (1:45)
Part 3: How does Eli Review fit into your pedagogy? (1:43)
Part 4: How does Eli Review facilitate peer learning? (2:24)
Part 5: How does Eli Review improve peer feedback? (1:40)
Like this post? Want more like it?
Subscribe to the free Eli Review newsletter to get our latest updates about teaching and technology in your inbox!